Ever wonder what the average wedding party size is? In 2017, the average number of people in a wedding party was 9. And only 60% of couples still divide their wedding party by gender!
How many people are in your wedding party? Are you over or under 9?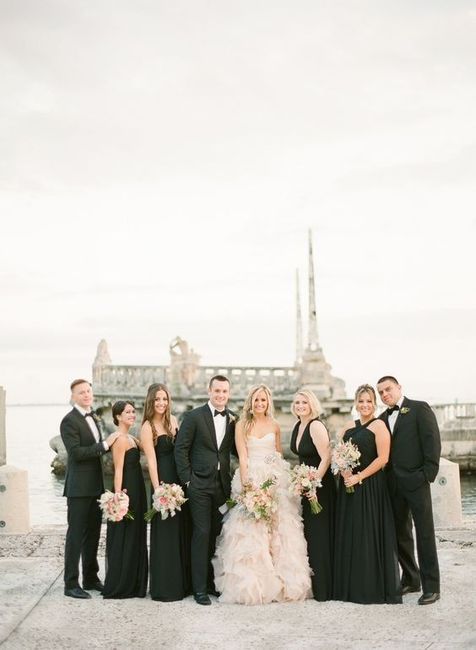 Photo by KT Merry Photography in Miami
Next question - Over or Under: 32 Years Old?