The average length of a wedding reception - cocktail hour included - is 4-5 hours. Which means there's plenty of time for eating and dancing! How long will your reception be? Over or under 4.5 hours?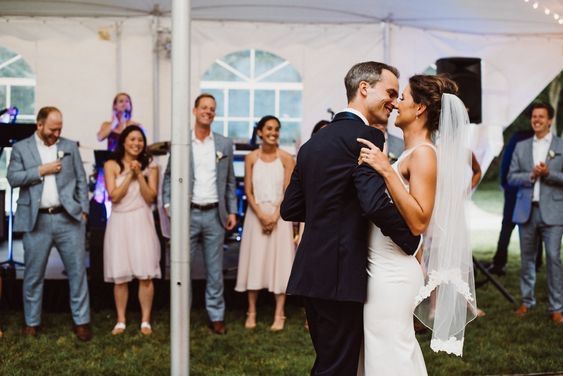 Photo by Aster & Olive Photography in Ohio
Next Question - Over or Under: 4k Honeymoon?