In 2017, couples spent an average of $4,000 on their honeymoon (10 percent of their total budget!). Are you splurging or saving on your honeymoon? Are you over or under $4,000? (We don't need specifics if you're not comfortable sharing them, just let us know if you're over or under!)
Another honeymoon fun fact: Couples spent on average seven to nine days on their honeymoons! Nine days of rest and relaxation is well worth the cost.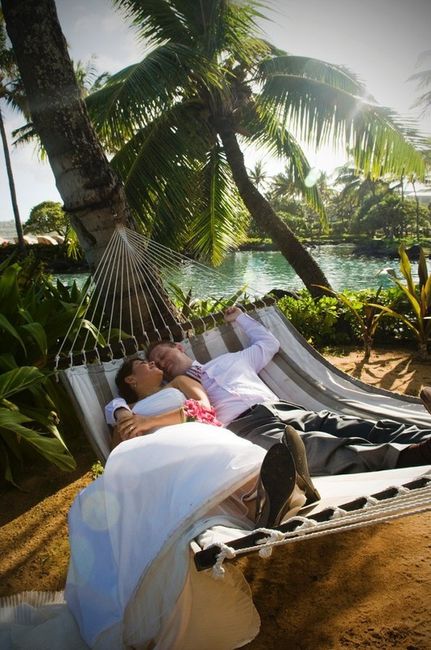 Photo from Grand Hyatt Kauai Resort & Spa
Thanks for sharing all of your stats with us! If you missed any of the questions you can find them all linked here: Over or Under?
Curious about our data? Check out our full 2018 Newlywed Report for fascinating insights and current planning trends!