Hi WW couples! I can't believe a year ago this time my DH and I were getting ready to take our engagement pictures, and now we're married! Since we had a Christmas wedding, I wanted the setting for our pictures to be at a Christmas tree farm, but the weather didn't cooperate and it poured the day we were supposed to take them. So at the last minute we decided to drive up 80 East to find a place in the snow. We only had to drive an hour before the rain turned into snow. We pulled off the first exit once it began snowing and found a national park that was basically deserted. We spent about 2 hours having the best time taking what I call our "snow globe" pictures.
Where did you/are you taking your engagement pictures? Show them off here!
An April Day in the Snow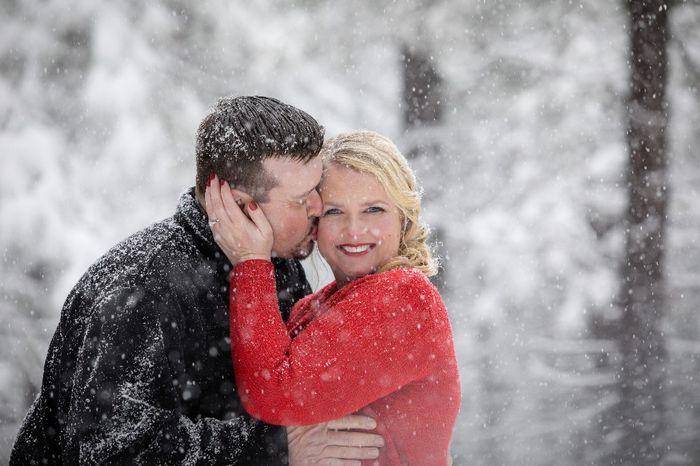 .....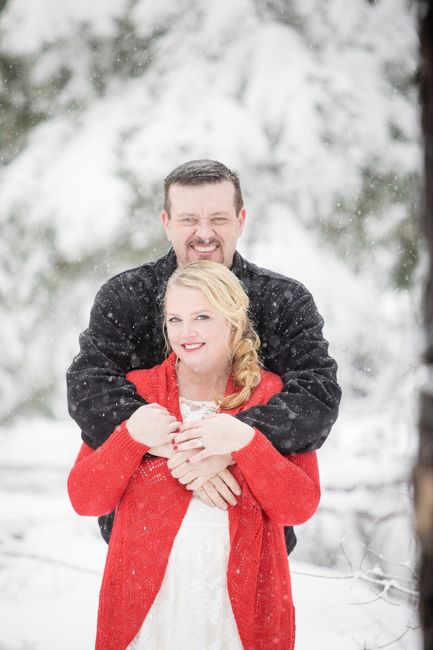 .....
.....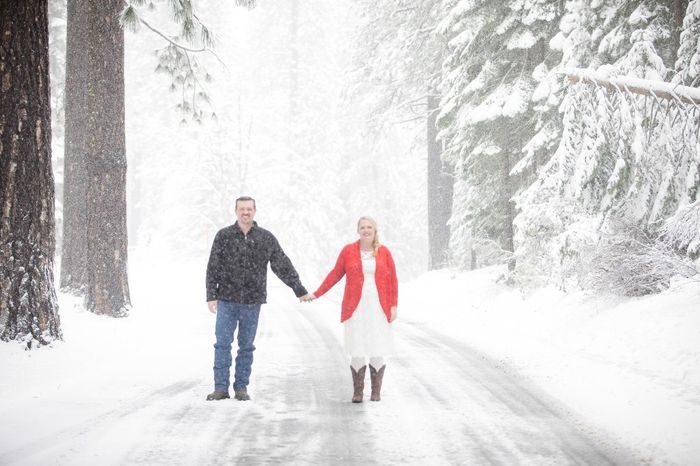 .....