Did my hair and makeup trial on the same day as my final fitting! I love it the way it is, but I'd love to give the girls a but of a boost? With the world's smallest boobs, I don't want to look like Madonna in her cone bra from the side with these sewn-in cups. On the day-to-day, I wear VS Bombshell to make me not totally flat, but that won't work here thanks to the neck line and back. Any good sticky bra recommendations?? My friend suggested finding one that sticks to the dress, too, but want to make sure it'll give the boost I'm looking for! (nothing too crazy, just to look like I fill out my dress - which I barely do). Thank you!

PS I will also have a veil that goes past the train and my racerback tan line will be gone haha!

So excited!
ETA: I'm having some second thoughts on my dress (too late to change it of course), but I always feel beautiful in it and then I see pics of it and am like "meh." I do have some serious body image issues, but wondering what y'all think of it, too? Anyone else feel that way ever?
Back & side where I think I look like madonna haha (in mirror)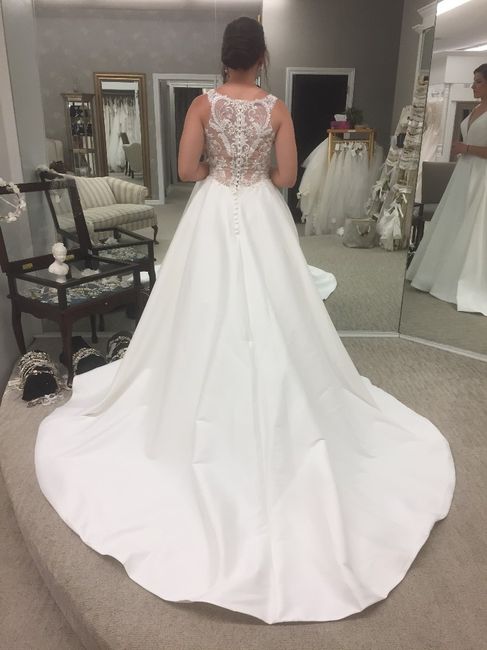 Front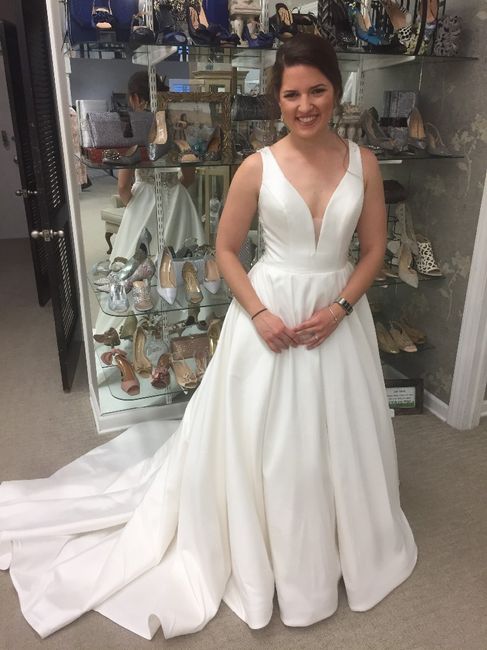 Closer