What is your bridesmaids look? Are they keeping it the same with matching dresses, or are they switching it up with a mix n match look?
Mix?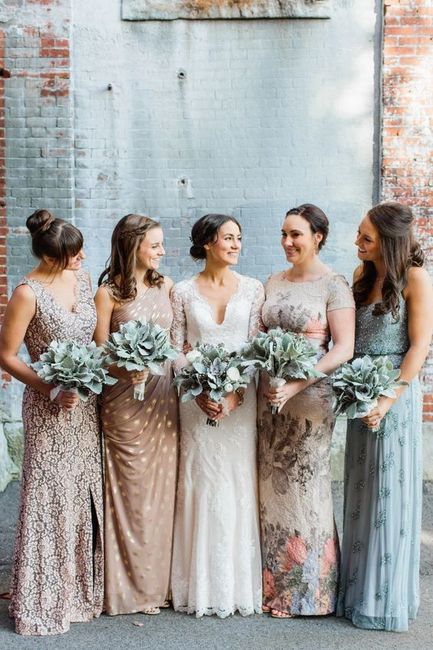 Photo by Ashley Largesse Photography in Burlington, VT
or Match?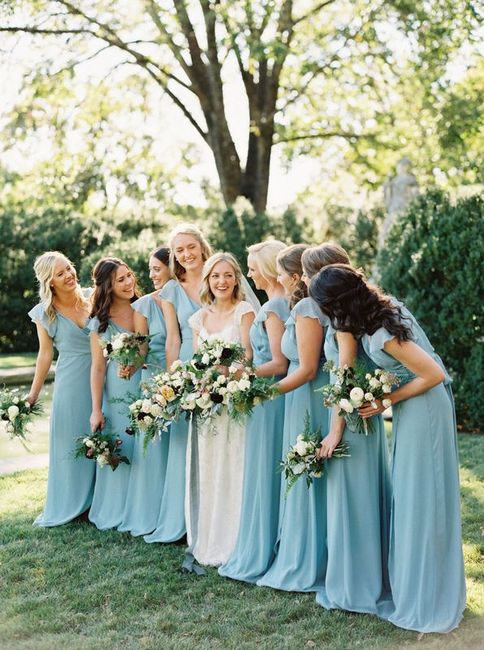 Photo from Vintage Florals in Nashville, TN
Next question: Mix or Match: Bouquets?