It's time to fess up about your guilty wedding planning habits!! We want to know...
Are you innocent? 😇 Or guilty?? 🙊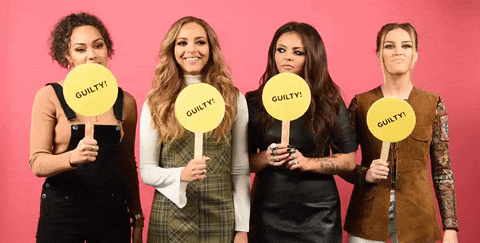 Click through each of the discussions linked below and spill:
Do you constantly post ring pics?
Did you announce your engagement on social media before telling your family?
Do you talk about your wedding nonstop?
Have you bought yourself any products announcing your newly engaged status?
Do you change your mind constantly?
Did you try on a dress you know you can't afford?
Have you lied about your venue's capacity to justify not inviting someone?
Have you started following countless wedding accounts on social media?
Do you check your wedding countdown every day?
If you missed round one - it's not too late!! Weigh in here as well: Innocent or Guilty?