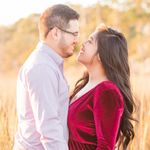 How much did you spend on florals from a florist shop?
Hi I'm a little shocked at my florist contract/proposal for my flowers. I think I'm making peace with lol. I guess I'm just trying to make myself feel better to see what others's floral needs cost, from their florists. Thanks in advance!
I think flowers are one of the things that varies the most in terms of wedding expenses. It really depends on where are you live, what kind of flowers you want, how many flowers you want, and whether they are in season or not.
We are getting married in New Orleans and our florals are costing $1700 for my bridal bouquet and 5 centerpieces.


I'm about to embark on getting quotes for florals myself, & I'm terrified haha. Can I ask what your quote was & if you're in a HCOL area? If I get any quotes soon I'll circle back with mine, but I know the average for my area is 3k (no idea what that average includes)!

View Quoted Comment

Hello! I am in Virginia! My wedding vendors are all based out of the Hampton Roads and Williamsburg area. Anyways, for my bridal bouquet, 6 bridesmaids bouquets, groom boutonnière, 8 other boutonnières (groomsmen, my brother, my dad), flower girl petals, and some ceremony chair floral arrangements plus taxes... it is totaling out to be $1100.

I was really hoping to be under $1000. I may get rid of the ceremony chair floral arrangements. My ceremony is outdoors in a lush, airy space full of greenery, so maybe I don't need florals on the chairs. It would be a nice pop of color though.

For myself, 3 bridesmaids, one flower girl bouquet, 6 bouts, and one bunch of wax flowers for the cake table/centerpieces I did myself, I paid right around $800.

Flowers will be my main decor for a "modern" theme so I already had a budget of $3000-$4000 in my head. I live in Northern Virginia which has a pretty high cost of living.

The total is a little under $4,000 with set up and delivery for a bridal bouquet, 5 bridesmaids bouquets, 10 boutonnieres (groom, groomsmen, fathers, brothers), 7 corsages (mothers, grandmothers, sisters), ceremony arch (re-purposing for sweetheart table), simple aisle decoration, simple piece for my welcome sign, 4 tall centerpieces with trumpet vase rental, 8 low centerpieces, guest book table arrangement, cocktail table pieces, and flowers for my cake.

Flowers are my most expensive vendor. We are spending around 3,500 for flowers.

I've seen a vast range of costs when it comes to floral. Are you located in a HCOL area? How many centerpieces are you having? Personal bouquets/corsages/boutonnières? Are you looking for lush and big centerpieces? Or simple bud vases?


My wedding was in a HCOL area (Southern California) and my florals cost a little over $11k. That was after me scaling back. I got quotes ranging from $8-15k.
Good luck!

Flowers were much more expensive than I anticipated. We're getting married in East Tennessee and I'm not sure that it's necessarily a HCOL area but it's VERY popular for weddings so I'm sure that drives the cost up. For my bouquet, 3 bridesmaid bouquets, a heptagon-shaped arbor being covered in flowers and greenery, a few extra flowers for photo details, and greenery only on 5 tables to accent some candles (we're re-using all of the bouquets for the other centerpieces) it's about $2450 after tax and delivery fees :/ I got quotes from two different florists that were within about $50 of each other for the same things so I'm assuming that florists in that area are just pricey in general.

View Quoted Comment

Wow, that is an awesome deal! You are getting like three times as many things as we are and for $600 less!! 😱

I was in sticker shock I got a price quote for flowers 3,000 Flowers are not that important to me so I am doing them myself. I have experience doing boquets for other weddings, and I amgoing to do them for a fraction of the cost

We spent $6000 on florals after taxes and labor fees. I'm in a high cost area, and our florist had a minimum of $4000 not including tax and labor that we had to meet in order to book them for our wedding (they were considered a mid-range florist, not high end). Higher-end florists gave us quotes for $9-10k, so we went with the mid-range florist and ended up paying $6000 all included. This included a giant chuppah, my bouquet, 4 bridesmaids bouquets, 7 boutonnieres, 2 flower girl wands, 1 corsage, 11 floral arrangements for centerpieces, flowers for cake decor, flowers as chair decor for ceremony, large floral arrangement on escort card table, and small florals on cocktail tables (and the taxes and other fees). It was certainly a lot to spend on flowers!


View Quoted Comment

Hi! Thank you for your response! I actually live in Northern Virginia as well! My wedding is where I grew up (Williamsburg). I am the MOH to my bestie and her wedding will be here in northern Virginia and she is working on her flowers too, so I'll let her know what your range was/what you got so she has a better idea for herself.

Price depends on your location. Large cities cost more than small towns. Flower types and whether they are in season or not also affects the price.

Our florals are costing us a little over $5,000 for 10 centrepieces (big arrangements on gold candelabras), 12 metres of florals for our bridal table and above it, and for bouquets which will be carried. I am huge on flowers so florals were a must.

The cost of flowers definitely ranges depending on location, what type of flowers you want, how many people/tables you are buying flowers for, and the experience of the florist.

So my centerpieces were included with my venue. But separately I ordered petals for the aisle, flowers for the arch, 3 bm bouquets, 2 corsages, 8 boutonnieres, my bouquet and a toss bouquet all around $800 ish.


The only real flowers we are doing will be my bouquet and the bridesmaids bouquets. Those cost us about $400. I made my own centerpieces and aisle decorations. We also cut boutonnières and corsages from our wedding completely to save money. We're not having flower girls, but one idea that could save you a little money would be to buy the flowers from the grocery store a day or two before your wedding and pull the petals off yourself. Flowers can be very expensive!


We got very lucky in finding our florist. So Cal, so typically expensive florals, but paying 2k for 3 BM bouquets, my bouquet, arch florals (which will now turn into sweetheart table florals), aisle florals (which will now just be miscellaneous decoration), and up to 20 centerpieces. We'll need to adjust as we're now just doing a reception and may have fewer tables, but we'll basically get what we need since we're paid in full.

You could always ask your florist if there are any flowers you can swap out to get a similar feel but cheaper either because they're more in season or just overall an easier to produce flower.

A truly knowledgeable florist should be able to work with you on your budget to some extent, but I think 1100 is a great price for that many florals.

Unfortunately, most people don't get flowers on a regular basis, so they have no real idea of what to expect for flower cost. It almost always leads to a big sticker shock

I was quoted anywhere from $1,200 - $3,000. Flowers were not that important to me, so I refused to pay but so much for them. I told one of the florist that I was willing to spend $1,000 and not a penny more. We were able to work it out, and I actually came in slightly under budget.
Related articles
WeddingWire celebrates love
...and so does everyone on our site!
Learn more
Groups
WeddingWire article topics