I made these with materials at the dollar tree and household glue! It came up to about 15$ per piece! I made 3 of them! My wedding is universe themed so the colors are blue, purple, black, and silver. Two of the serving trays are for cookies and Hershey kisses.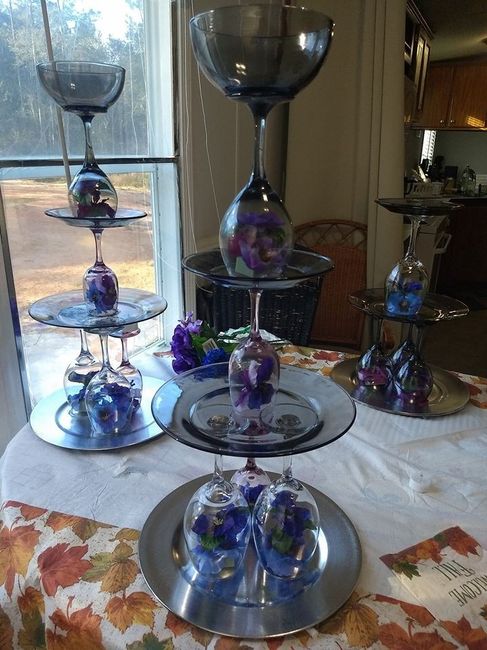 one is just for cookies.

What do you guys think? I still have extra florals and would love to know if I need to add anything extra! Thanks for looking!