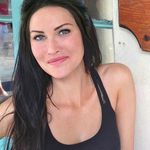 Just Said Yes
August 2021
Did you pick out your own ring?
Bella, on June 25, 2020 at 3:34 PM

Posted in Wedding Attire 126
I'm curious how other couples picked out their rings. Did you find what you wanted and send it to your FH? Did you give him an idea of what you wanted and then just cross your fingers? If you picked it out together did he propose first without a ring? It feels like a big deal to just hand off to FH
...
I'm curious how other couples picked out their rings. Did you find what you wanted and send it to your FH? Did you give him an idea of what you wanted and then just cross your fingers? If you picked it out together did he propose first without a ring? It feels like a big deal to just hand off to FH and just be like - "Good luck!" 😂
Show all
We went to look at rings together and the jeweler noted down some styles we both liked. In the end, my husband picked something completely unlike anything I'd tried on or we'd discussed, but I absolutely love it and get compliments almost daily. I think the best way to approach it (especially for us) was give him some guidelines and tell him what you absolutely don't want, and then leave the rest up to him. I was so pleasantly surprised and it means so much to me that my husband picked it out all on his own! If you have really specific wants and know you might not be happy if he doesn't follow them, then maybe you need to be more involved in the process. I guess it just depends on your personalities!

I told my FH what aspects I wanted in a ring (three stone setting, twisty band) and he ended up taking the initiative to get me a custom ring! It's from DoAmore and my FH said they were super easy to work with and sent him tons of updates and photos.

Pic: My sparkly sparkle!

Just Said Yes

August 2021

I was completely surprised by it all! I had no idea it was coming- at least not this quickly, so I never got a chance to hint towards the type of rings that I liked. ( I have an entire board on Pintrest dedicated to my "Ring Bling" as I call it ll, but never showed it to him. ) I like Silver but my FH loves gold so he got me a gold ring but it's a gorgeous ring, that everyone loves, myself included! lol So I wouldn't have it any other way!

Yes I did! I sent him a couple different ideas, but made it clear which one was my favorite and that's the one I got! I'm WAY too picky to be a "surprise me" type of chick, especially for something I'll be wearing everyday.

Years ago, one of my friends was telling us her engagement story and how she had custom designed her band and diamond shape.. soon after that another girl in our group got engaged and she didn't like diamonds, and her fiancée hot her a black pearl ring, another girl had a blue sapphire ring... ever since i was in kindergarten i thought diamonds were boring. Everyone had one!. They all looked the same!! Over the years i decided i wanted design my own ring band and all... i had rough ideas bit it didnt come together fully until Fall 2018. A silver or White Gold open twist band with a small section sold metal for adjustments. With a heart-shaped Ruby and a heart-shaped Swiss Blue Topaz on the top! It will look amazing!! I gave the plans for it, along with the business card of the company who can make it, to my boyfriend for Christmas 2018. That way i can be surprised and not know when he makes it and he can have the engagement a surprise...

My FH and I always talked about getting married one day so we eventually took that trip to the jeweler to pick something out. 8 months later he popped the question. So I knew we were getting engaged but I just had no idea when. He surprised me one night while we were having a nice dinner at home. I'm so glad we picked it out together and he still somehow found a way to still surprise me.

Just Said Yes

October 2020

My fiance decided we should go in and "browse" together. We had been talking about it for awhile. Thankfully, the store we went to was pretty local so he just opened an account to help keep my preferences on file. He always told me "I'd rather you give me guidance on what you'd like to look at for the rest of your life. I don't want you to look down at something everyday and be stuck with it and hate it". I picked out 3, gave my reasons why I liked each of them and let him take it from there. He went back to the store a week later, bought it and stashed it at home for almost a year. By the time he finally asked, we both forgot what the ring looked like so it was a surprise for both of us!

WE did. We saw a bunch of rings and neither of us saw something we both liked. Then we went to place where the jeweler suggested choosing a setting and diamond separately. I chose a few settings and a couple of loose pear shaped diamonds. In the end, my fiance chose the combo so it was still a surprise!

First off Congratulations!! My Fiance picked out my ring but he said before he picked the final ring I pretty much confirmed which ring he should get. He said we were walking in the mall one day and we just happened to walk passed a jewelry store and i went inside and pointed at a ring that I said I loved! The ring was a duplicate of the one he was looking at. So that's how my ring was picked out!!

He "proposed" without a ring...i.e. we discussed getting married and he asked if I wanted to. So then we went on the mission to pick out an engagement ring, and then we picked out our wedding bands together

DH picked out my ring on his own. I don't wear rings, so he really didn't have a clue what I liked as far as rings go. However, the ring he chose is an emerald cut diamond and I absolutely love it.

I picked my fiancee and I's own wedding bands. xD;;;

Honestly I had no idea, my husband was working at Kay's at the time and when I would go to the mall to visit him he'd have no customers and we would just try on rings that he would pick out and the one he proposed to wasn't any of the ones I tried on! Which was surprising! It's like he knew what I loved! He picked his own ring out of course 😒 and expensive. Haha but my wedding band is actually an enhancer to match with his. 😊

We decided to get married. We had no talk of rings before a couple of weeks later when my honey gave me a ring. It was so exactly me, I loved it. I prefer a gift picked out by him, and would never have picked something out or gone shopping

We went together. We had talked about marriage before, so it was comfortable to go with each other. I picked out two I liked and he went back later to pick the one he liked best out of the 2. It was still a surprise because I didn't know when he picked it up or when he was going to propose. I have the thought that if I'm going to wear it for the rest of my life, I might as well like it. And it was fun to go with him to pick it out together 😊

My fiance proposed with a ring he thought I would like (though I really did love it but wasn't 100% my style and wanted something a little more simple). I told him how much I really loved it but it wasn't what I was expecting and he kept saying that we can go to make an exchange without a problem. I felt so incredibly bad because I always just wanted something that he would pick out for me. I cried at the jewelry store because I felt so bad. My fiance was so nice and understanding about it and the girls at the store tried their hardest to make me feel better. A lady had mentioned that she has replaced her ring 3 times. I guess in the end it's just a symbol that your married.

View Quoted Comment

Same! Not what I probably would have picked out myself but I love it even more knowing he saw it and thought of me and wanted me to wear it forever ◡̈

Just Said Yes

December 2021

I went to the jewelry store with my mom. My boyfriend gave me a budget and I decided on diamond shape, cut, clarity, color and carat. At the end of the day it's simmering that you (the woman) have to wear on her finger everyday and I believe should be the decision maker within the males budget. The only problem with this is that you'll be expecting a proposal. I left the proposal timeline and how he was going to do it up to him. However, you'll be anxiously awaiting the proposal because you'll want so badly to wear your beautiful ring. I wouldn't have done it differently at all.

Just Said Yes

December 2021

An edit to my post above, I meant to right something not simmering and my ring was also custom made. I have a large ring and I wanted a double shank, a certain size halo around my oval diamond, basically a lot of things a certain way so it would be perfect!

My fiancé knew i wanted a round diamond with baguettes and diamonds down the band. I did not have anything specific picked out others then those request. He went ring shopping to two stores and wasn't impressed buy the first store. He went to the second in where the owner suggested they custom make one since the owner had never seen one in my request. So he had it custom made! It's perfect, I wouldn't change it for anything!


He did not want to take my ring shopping, I think because he knew I would wonder if it would ever happen and maybe bug him? I'm not sure. I'm sure i would have loved any ring but I knew I needed to give him some guidance to make sure he knew i was a square fan or halo fan.

WeddingWire celebrates love
...and so does everyone on our site!
Learn more
Groups
WeddingWire article topics