Have you thought about decorative signs at your wedding? Decorative signs can be a sweet way of letting your guests know some important info about your day (from the drink menu to your wedding hashtag!) Will you be sprucing up your wedding space with a welcome sign or some cute rhymes?
What do you think? Are decorative signs a yea or a nay?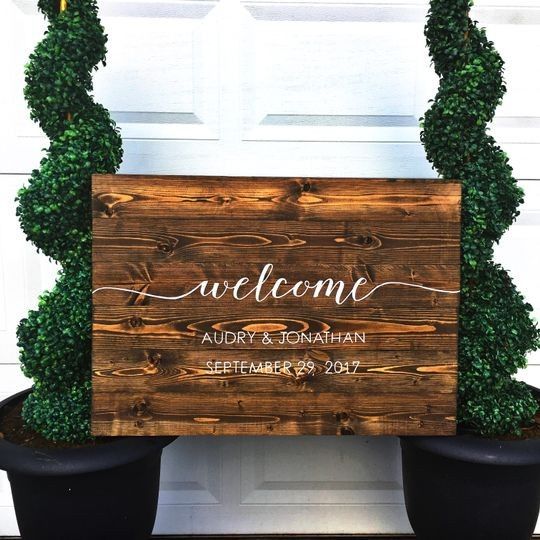 Photo from Lily Among Thistles Calligraphy in Boca Raton, FL
Photo by Mirelle Carmichael Photography in San Diego, CA
Next Question: Full Open Bar?
Back to the Beginning: Yea or Nay?