Classic round tables are great for mingling and conversation, but long rectangular tables provide so many tablescape opportunities! 😍 Which table style gets your vote?
Rounds?
Photo by Anni Graham Photography in Redding, CA
Or Rectangles?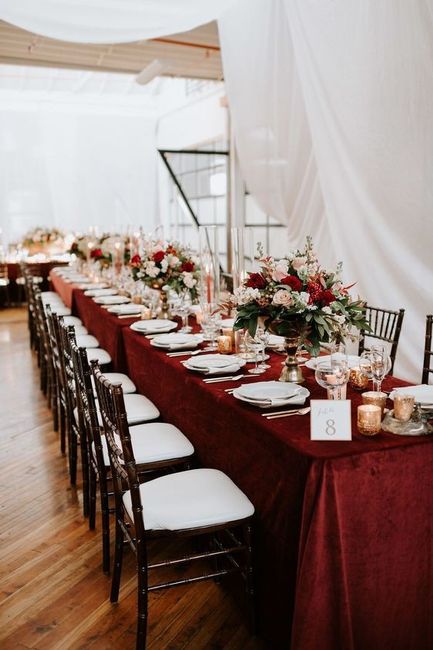 Photo by Drake & Eliza Photography in Goshen, KY
Next Question: Roses or Peonies?
Back to the Beginning: Decor Duels!