It's the final face-off! Would you say your decor style leans more towards glitter or greenery?
Glitter?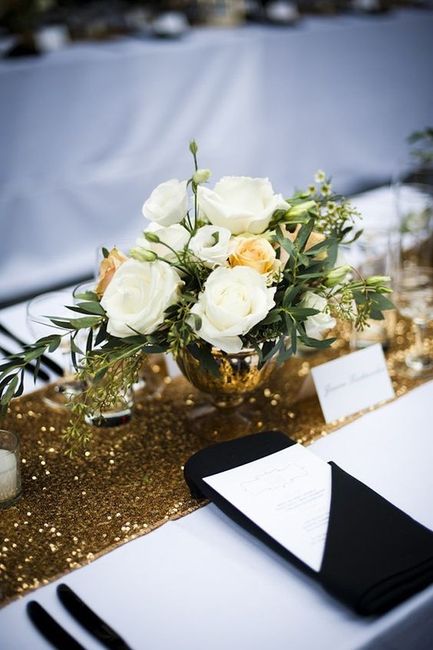 Photo by Khaki Bedford Photography in Brooklyn, NJ
Or Greenery?
Photo by Nicki Sebastian
⭐
⭐
⭐
⭐
Thanks for sharing your vote in our decor duels! If you missed any of the showdowns you can start from the beginning here: Decor Duels!
Can't get enough? Check out our recent community games: Your Wedding - By The Numbers!, Finish The Sentence, and Keep or Cancel?