There are two types of people in the world; people who love frosting, and people who don't! Are you a big frosting fan, or are you in love with naked and nearly naked cake creations?
Which side of the frosting fight are you on?
Naked?
Photo from Sweetcakes by Bernadette Martin in Beaumont, CA
Or Frosting?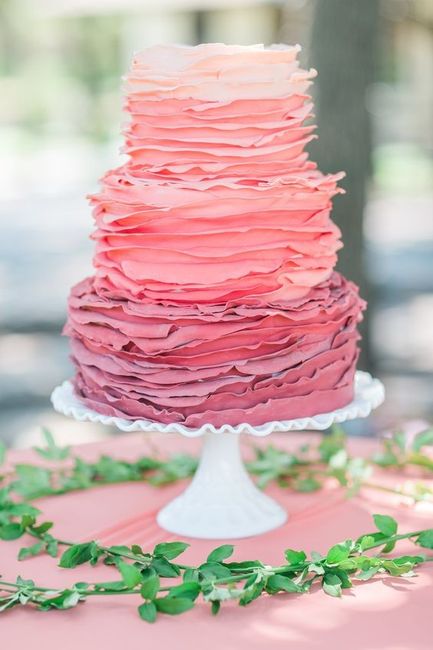 Photo by The Lees Photography in San Luis Obispo, CA
Next Question: Intricate or Understated?
Back to the Beginning: Cake Wars! Wedding Edition