Bridesmaids dresses are one area that's seen some major change recently! Couples have been moving away from the uniform look of an army of bridesmaids in the exact same dress (not to mention hairstyle, shoes, and jewelry!), and have been embracing a more flexible approach of dresses in varying colors, materials, and styles! In last year's weddings - 63% of the bridesmaids wore different dresses!
Did you go in a more modern or traditional direction with your bridesmaids' attire?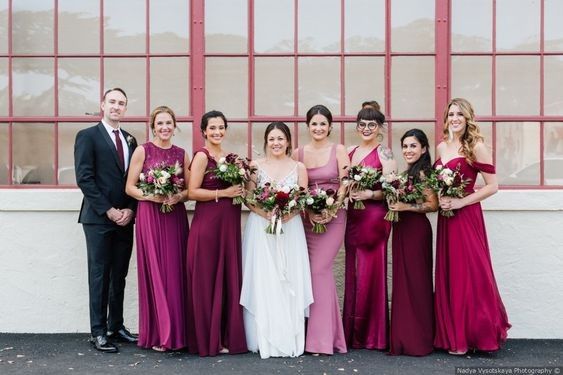 Photo by Nadya Vysotskaya Photography in San Francisco

Next Question: Ceremony Venue: Modern or Traditional?
Back to the Beginning:
Modern or Traditional?