What beers will your guests get to enjoy on your wedding day? Will any special local brews or imports feature at your bar, or are you sticking with guaranteed crowd pleasers?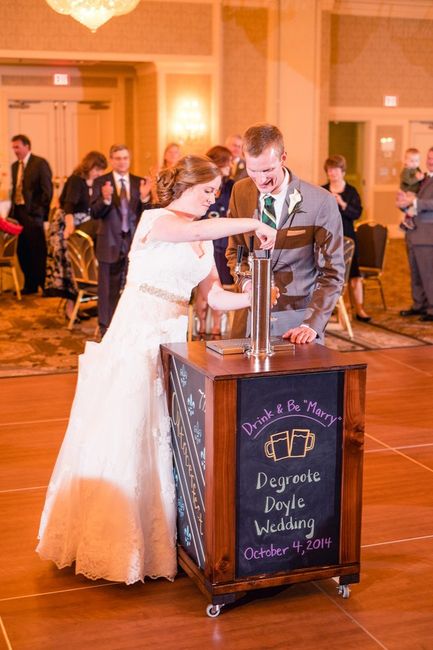 Photo from Nora & John's St Louis wedding
If you're still deciding on your beer list, 7 Beer Wedding Ideas to Give Your Big Day Some Hops might help. Then tell us more about about your Cocktail Hour menu and let us know What wines are you serving?