Backyard wedding
I am planning on having a backyard wedding with about 150 guests. I have quotes from $1100-$4000 for the size of tent I need. I am still looking but what about dishes and glasses? I assume for table settings, order For everyone and then a few extra for unexpected guests or broken dishes. what about bar glasses? How do I even guess how many glasses to order? Do people keep their same glass or get a new one each time? I have always dreamed of a backyard wedding, but it is looking like it's cheaper to get an actual venue. Any suggestions!?
Latest activity by K.glass, on February 1, 2020 at 9:06 AM
My venue has a limit of 150 and was $1800, which provides tables, chairs, table and chair covers. My caterer provides all the cups, glasses, silverware, etc.


I don't think it would hurt to look into actual venues. But I think you should do what you've always wanted and if you want a backyard wedding, do it!

A venue is almost always cheaper. You'll need to also pay for fan rentals or some other climate control for a June wedding, bathroom trailers, both ceremony and reception seating, etc. Just like at a bar or venue wedding, guests will use different glasses each time they go to the bar, especially if they drink different beverages. If you're not going to have someone doing dishes during the event, I would estimate at least 5 glasses per guest, but consulting your bartender would be a good idea.

People will want new glasses, generally, and you have to consider that they may switch beverages throughout the evening.

I had a backyard wedding and estimated 150 (ultimately 125) guests...honestly? I went with a full service caterer who coordinated ALL the rentals (tables, linens, dishware), so I truly couldn't tell you how much of what all we went through, but I CAN tell you, it was absolutely worth paying to make that Someone Else's problem 🤣

...and yes, my wedding definitely ended up costing more than a venue could've. But it was my absolute dream and worth all the money and effort. (If it hadn't been the ONLY thing I wanted for a wedding, I definitely would've given up. Haha, I did find myself *just checking* area venues as the going got tough

. It was a lot of extra work/coordination, but my wedding was an absolute dream come true.

View Quoted Comment

Thank you, and you are right, if it's my dream just do it. I'll stop looking at the people that make you piece everything together and stick with the ones that do it all! It will be so worth it! Until I freak out again and then I'll be back on here 🤣

View Quoted Comment

Haha. For a hot second I was thinking if I browse around a variety of rental places I could get the best price on each thing!...only, that was never the same spot for 2 things, and I wasn't about to coordinate deliveries and pick ups with like 5 different companies (plus then you have to start factoring in delivery costs etc). The ONE line I drew was I ended up getting our chairs from our tent company instead of the caterer ...that way it was still only using a company that was coming in anyway and I managed to save a good chunk of change bc those per chair costs were crazy!

Well i did a "backyard" wedding, and it cost us half od wat just renting a venue wld have. We did not do a caterer, and my bil and sil had their backyard wedding at their house a week later and only pd 200 for their entire wedding food and all. So it does not always mean it will be more, and most ppl here did not agree with how we did things but it worked for us and our guests and everyone loved both weddings.

View Quoted Comment

What did you do for the food to cost that little? My grandfather wants to do potluck, I keep thinking about it but I really rather not do that.

View Quoted Comment

They had a chili bar, and for our wedding we did a taco bar, our food cost was abt 100, theres was like 75, they bought most of it on sale, and in bulk.

View Quoted Comment

Oh! That's a good idea! For me the food doesn't have to be traditional. My fiancé is a cook so I wonder if I could get him to go along with something like that. Thank you!

View Quoted Comment

Yeah we both had tons of food left over and everyone commented on them. GFS came in handy for us, we bought a lot of our stuff there. Set it up buffet style. I kniw i will prob have ppl commenting abt how not to do it, but u have to do wat u want. It is ur day, and know ur guests.

View Quoted Comment

Yea. They have great chicken wings and meatballs. I bet we could come up with something that will work great. I never wanted anything super fancy. I just really want the white tent with the sparkly light 😁

View Quoted Comment

We had ours at a campground, it was outdoors, everything was exactly waht we wanted for low key untraditional. With our closest friends and family!!! And at the end of the day that is what married most to us. We have a house, kids, and didnt wanna go broke having a wedding. So we did what was best for us. At the end of the day that is wat u have to remember. You dont wanna start your new life out in debt just because of one day.
Related articles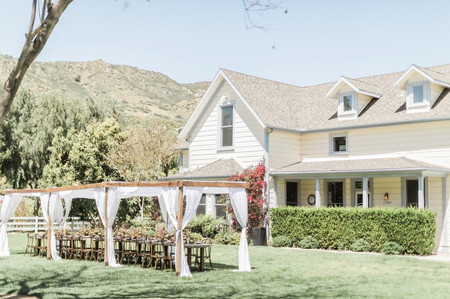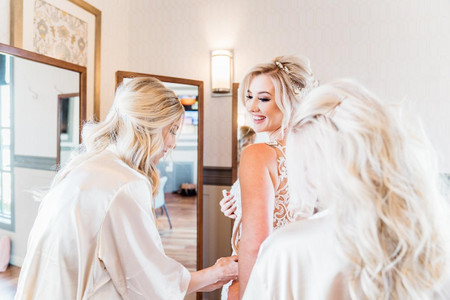 WeddingWire celebrates love
...and so does everyone on our site!
Learn more
Groups
WeddingWire article topics