So my FH's mother and friends planned a surprise bachelorette for me. All I was told was to be ready at 10:00 AM as we were going out with the girls for the day. Didn't know until they showed up at my house with toys and typical bachelorette things. So first thing we did, was get pedis, which I had not gotten in a loong time.
Pedis
Below is everyone who was able to attend the bachelorette. My FH's mom doesn't really know my family all that well and I wasn't exactly sure what was going on so some people didn't get to participate. After getting our pedi's we went to the Renaissance Faire. I was laughing really hard at the casts' not-so clean joke. He will forever be dubbed my "real dad." My mom didn't understand any of it. She doesn't speak English, but I was sure to translate.

Bachelorette Party
After the Renaissance Faire we went to a wine tasting and then dinner.
After dinner we went to a local bar where we enjoyed drinks with naughty names, like Sex on The Beach, Blowjob Shots, Dirty Bong Water, and Buttery Nipples. I didn't feel drunk, but I must not have been sober because my friends convinced me to sing Karaoke in bar full of strangers. I did not sound good...there is a video of us floating around somewhere but I have very on purpose not asked to see it.

Blowjob Shot
This is when we got to the Renaissance Faire. I had been asking FH to go for the last 8 years of our relationship, well I was finally back and I was so excited I almost cried.
Renaissance Faire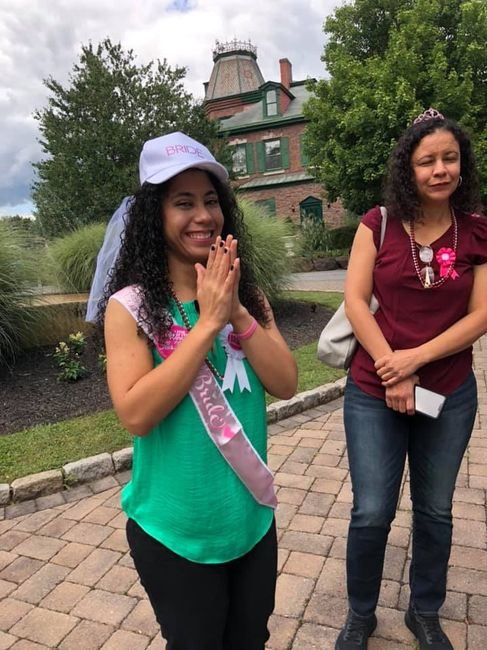 We met other brides, and one of them (not the one below) shared the same date as me. How cool is that!
Meeting other Brides on their Bachelorette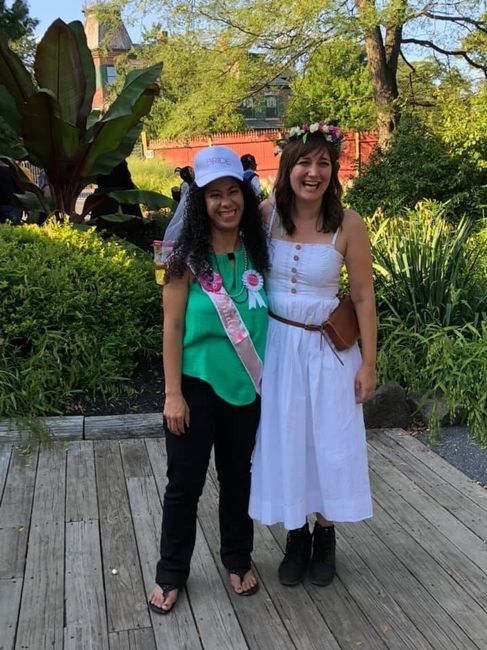 My cousins that were not able to make it are planning something for next week. I feel bad that they were excluded, but I'm sure we'll have a blast too. I can't wait to see what they come up with.