Have you figured out which type of foundation you want to use?? Airbrush application gives flawless coverage but can also settle in fine lines. With traditional foundation you can use your trusted favorites, but you'll feel those thicker layers!
What will you do? Airbrush or traditional foundation?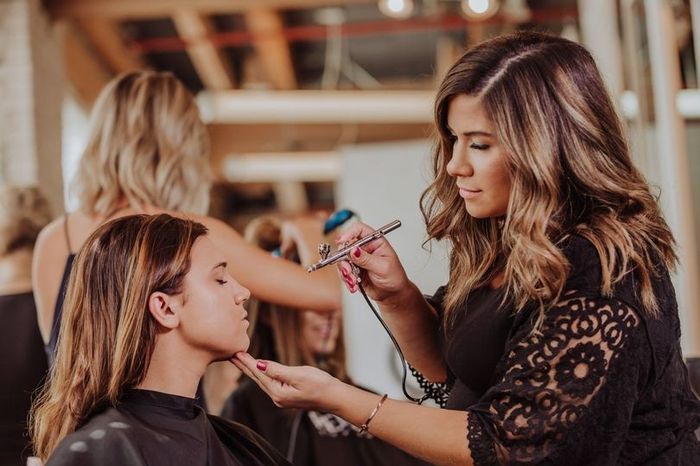 Photo from Quinn Vise Hair Design in Holland MI
Next Question: False or natural lashes?
Back to the Beginning: Bridal Beauty Business!