Are long lashes a bridal must for you? Are you planning on getting eyelash extensions or wearing falsies to make sure your eyes pop? Or are fake eyelashes a little bit too much for you?
Will you go with false or natural lashes on your wedding day?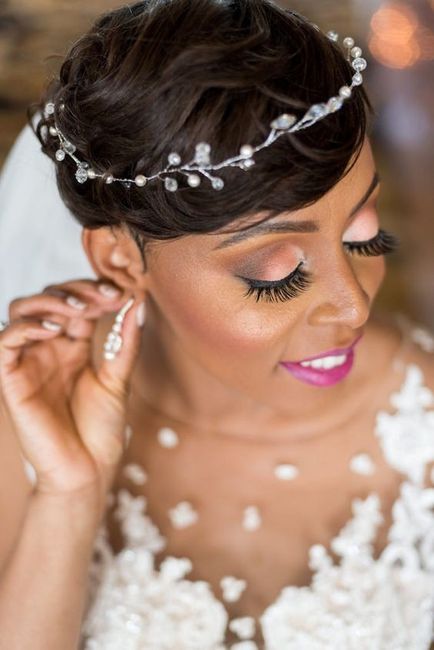 Photo by Petronella Photography, Makeup by Juicy Looks By Abby in Woodbridge, NJ
Next Question: What color lips?
Back to the Beginning: Bridal Beauty Business!