We did it! We got married Friday, November 1st. It snowed the day before the wedding and the day after. but thankfully it was somewhat sunny on the actual day. Out of 125 guests who RVSP'd yes, we had 4 adults and 2 kids cancel the day of due to weather/transportation. Ceremony and reception were in same location, an industrial venue downtown Grand Rapids, MI. It was a beautiful day, and it feels amazing to be married!
*Budget: $20,000
*Spent: approximately $21,500 (not including honeymoon, rings, rehearsal dinner, tips)
Venue (ceremony, reception, DOC, tables, chairs, DJ): $3800
Catering: $5800
Late night snack: $250
Cupcakes (set up and delivery): $570
Bar: $3500
Photobooth: $500
Photography: $1800
Attire for both: $1800
Decor/flowers: $1900
Transportation ( shuttle for guests, limo for us): $800
Invitations/save the dates/postage: $550
Hair/make up/nails (mom, MOH, and I): $300
Hotel room for two nights: $350
Things I'm glad I did/went well :
- First look. Definitely calmed my nerves.
- Wore my leopard coat for pictures. I LOVE leopard.
-Walked down the aisle to "My Girl." It was NOT silent when I walked down. Friends and family were clapping and cheering. I loved it!
- Small bridal party (MOH and BM only)
- No videographer
-No photographer for staged getting ready photos
- No MOH/BM speeches. My mom gave a blessing before dinner, and we gave a short thank you during the reception.
- Nontraditional food (tacos, southwestern mac and cheese, sliders, etc.)
-Late night snack of pizza/cannolis were a hit
- Open bar. Guests loved the options.
- Chose a Friday. It cost us $3000 less with our venue.
- Didn't have my family/friends work
- No favors
- Played "Forever Young" by Bob Dylan for our father/daughter and mother/son dance. I bawled.
To be honest not a lot went "wrong." Our DJ came with the venue and was okay. Late night snack was delivered almost an hour after it should have been there. We paid for glassware through dinner, but they gave my husband a plastic cup at dinner. I was a little snippy about that, but not a huge deal. People took cupcakes before we cut into one.
Walking down aisle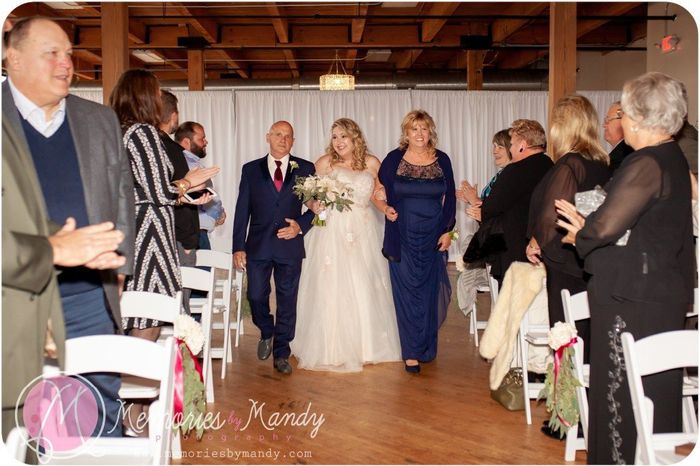 Ceremony view
flower
MOH/BM
venue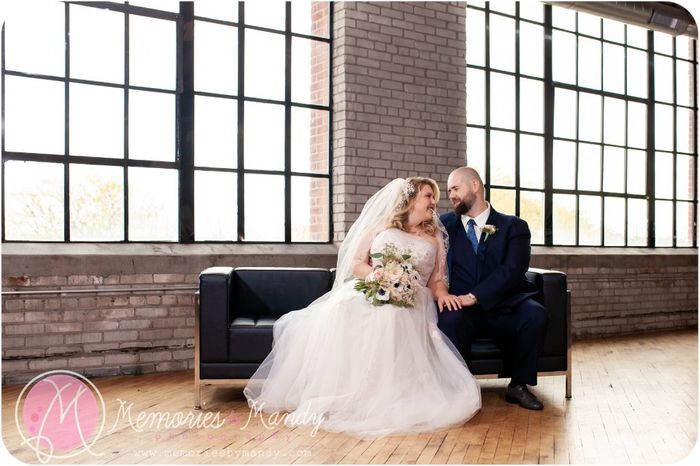 sweetheart table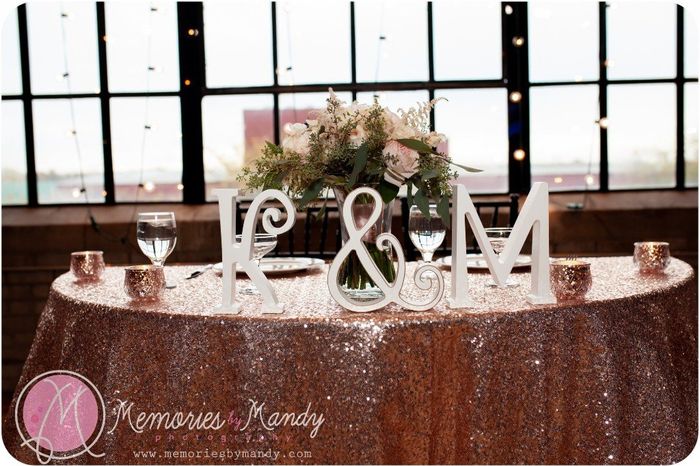 reception view
leopard coat