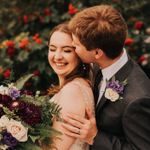 J'Neil
I am an astrophysics graduate student in Arizona who misses the trees and greenery of home in the Pacific Northwest. When not doing science, I enjoy... View More
I am an astrophysics graduate student in Arizona who misses the trees and greenery of home in the Pacific Northwest. When not doing science, I enjoy playing music, crafting, and hanging out with my adorable cat Felix.
Happily married 🎉
September 15, 2018

Pro Bam! 9.15.2018
J'Neil
, on January 5, 2019 at 6:42 PM
Oh my! It's been a while... but I'm so happy to finally be able to share some of the gorgeous pictures from our wedding. I've always enjoyed when other posters gave some advice in their bam too so -...




18