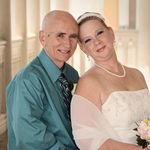 MaryN*****Thanks for that 5th Star*****
Happily married 🎉
May 19, 2010

Where to begin for an older bride?
Donna
, on August 10, 2010 at 7:16 PM
I'm in my late forties and am engaged to the love of my life. Problem is, this will be my second marriage and I am at a loss for where to begin in terms of deciding what I how I want to do it. Here is...