Wedding details
Jaemi's Story: I met Darren at a fundraiser for Nate. I had just come back from a long business trip and almost blew off the whole night, but at the last minute I got up and went because I knew it was the right thing to do. I was in the vestibule talking to Sue Marti and catching up when out walked this cutie patutie in a purple shirt and khakis. He stopped to say good-bye to Sue and she introduced us. In classic Jaemi fashion I proceeded to make fun of him. Asking him if he "packed a lunch" for his loooong 15 minute drive, how his fry career at McDonalds was going (don't even know where I got that one). He just looked at me and shook his head and I laughed and watched him walk away after some "smooth" (yeah like I am smooth) moves involving facebook and a business card. I was surprised to hear that he was single and my age when he walked away. Great another one bites the dust! A week later I facebook message him and nothing…that is until he texts me at midnight on a Saturday. We chat again on Sunday, which turns into dinner that night; dinner again on a Wednesday, our first public "date" if you will to the ER on Thursday; after that he never really left. If you ask some people they say it is because I fed him, others because he couldn't run fast enough with the crutches, I like to think that it was because he fell in love with me the first moment he showed up at my house on Sunday because I know I did. People always told me that love would come to me when I wasn't looking for it and that when you know you know and I always thought they were wrong. This is the one time in my life I am glad they were right. I wasn't looking and I knew right away. They were right, I was wrong and I have never been happier. Darren's Story I met Jaemi at a fundraiser at Dogfish Head in Falls Church, VA. I was planning on going anyway because I go every year. I was planning on going just to hang out with friends and have a good time and that is what I did. I had been there for a while and it came to that point that I wanted to go home, as I was leaving I said goodbye to everyone and on my way out I said goodbye to Sue Marti and as I said goodbye Sue introduced me to this chick who happened to think she was top dog with her sense of humor. I made a comment that I should get going because I needed to get back to Woodbridge and I hear "oh ok well be safe on your short drive home, roll down the windows and get some fresh air and let us know you made it home safe". I am thinking who does she thinks she is? I then hear "well here is my card look me up on facebook maybe we can meet up for a drink if that is not too far for your or maybe you can pack a lunch to eat on your long journey". "WOW" was my response. I left went home and was like, "yeah right." I thought about what I should do, should I call, because clearly I have bad luck. I decided to send her a text late at night; that that simply said, "Guess who" and the next thing I know I am meeting her for dinner, she fed me and the rest is history. I can honestly say she found me. I never even tried and did not even care at that point about what was out there and here I am the happiest I have EVER been.
Winter
Spring
Summer
Fall

Beach
Bohemian
Casual
Classic
Elegant
Formal
Glam
Industrial
Modern
Romantic
Rustic
Vintage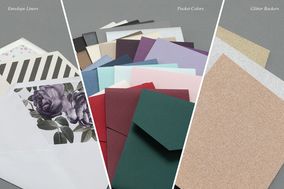 Discussions I've participated in
2,918



invitations help!!
I found the invitations that i love but dont know wat to do next? do i buy everything seperate and do it myself or order it already printed? who can tell me the color of the pocket here? my colors am...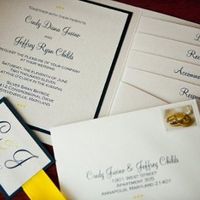 2
Activity

I uploaded a photo in Erin's discussion
1979 days ago
3 pt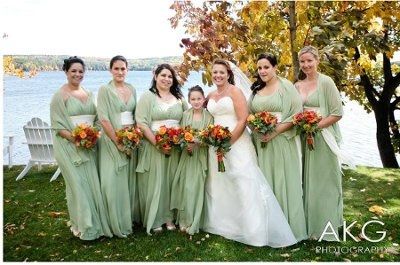 Pregnant Bridesmaids, what to do ?!
I'm getting married in April and I had chosen my bridesmaids last December. Recently, I had 2 of my 6 BMs tell me they were pregnant and due in Jan and Feb. I was and am in no way angry or disappointed, more excited for them than anything, but...

I uploaded a photo in Kristyn's discussion
1979 days ago
3 pt
Brown Tux?
Now that we're back to a fall wedding, I'm contemplating putting the men in brown tuxes - but I can't decide if I would like this look. Our colors will be fall oriented - think changing leaves - brown, reds, yellows, oranges. I'm really weird about...

I uploaded a photo in Rabbit's discussion
1979 days ago
3 pt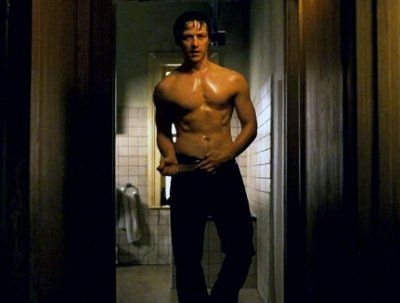 can someone help me find the designer of this dress?
I have been looking at DHgate.com (don't plan on ordering from them, just looking cuz I wanna look) and I found this dress, that looks similar to my "dream" dress, (which is WAY out of my price range)here's my dream dress-...
WeddingWire celebrates love
...and so does everyone on our site!
Learn more
Groups
WeddingWire article topics