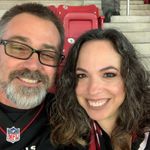 Nancy
I'm an Aesthetician who owns my own studio. I have been with my fiancé for 6-1/2 years before he proposed to me. I'm so excited to marry my best friend!
Happily married 🎉
February 12, 2021

Wedding Favors for guests
Julia
, on June 29, 2020 at 10:14 AM
How many people are doing wedding favors for their guests? What are you guys doing for them? Me and my fiance are deciding if we want to do them and what ideas you ladies have done?