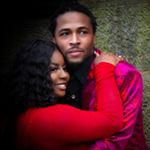 Kiara
I am Kiara aka Joy.. I am marring my bestfriend my homeslice, my lover... Im so excited to become 1 and enjoy our life together..
Happily married 🎉
August 8, 2021

Ba Ba Baa BAM Pro Pics and Budget Breakdown
Hey Wirees, So, I finally got my pro pics back and they were absolutely worth the wait. Be prepared for a LONG post, as I am going to include a million pictures and a complete budget breakdown. I had...



77