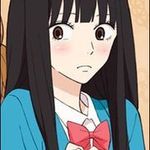 tanakaseiron
Origami/Geometric wedding with a color scheme from Pantone's 2016 color(s) of the year. Marrying in May 2019
Happily married 🎉
May 18, 2019


I started a discussion
1110 days ago
1 pt

I participated in Angela's discussion
1110 days ago
3 pt

I participated in tanakaseiron's discussion
1110 days ago
3 pt

I earned a badge!
1114 days ago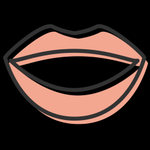 Conversation Starter
You, my friend, have the gift of the gab. You've gotten our members chatting by already creating 10 discussions! Thanks for being an amazing conversation starter and getting us mingling.

I started a discussion
1114 days ago
1 pt
Looking like rain for the day of...
I'm so upset, it's been raining all week. The wedding is on May 18th, and the forecast is saying rain all month 😢. I've got a back up plan so I'm not super out anything, but I was planning a really beautiful outdoor ceremony. Just ranting

I started a discussion
1125 days ago
1 pt
Help - guests rsvp for more than invited
I'm getting my RSVPs back and I'm having issues with people inviting more than were invited. I had paper RSVPs, and the invitations started the guest names on both an inner and outer envelope. I made sure to invite any significant others that were...

I participated in Tara's discussion
1178 days ago
3 pt

I participated in Kate's discussion
1182 days ago
3 pt

I started a discussion
1182 days ago
1 pt
Inviting Someone My fmil Hates
I have a small guest list and a huge family. Decided to cut the family off at aunts and uncles, so none of my 100+ cousins or their kids are coming (kind of taboo in my family, but I need to communicate the small guest list). So about 70 guests....
View more