I earned a badge!
871 days ago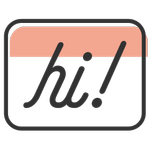 Break the Ice
We were hoping to hear what you had to say! You've broken the ice by sharing your thoughts in your very first discussion. We can't wait to see where the conversation goes.
I started a discussion
871 days ago
1 pt
Who calls who
My wedding is only 2 months away and I'm so stressed. I booked an "all inclusive" venue, that includes cocktail hour dinner and the cake. I still haven't gotten a call from them to pick out ANYTHING. I'm so stressed was I supposed to call them? Or am...