I started a discussion
167 days ago
1 pt
Registry
The app won't let me add my target registry, it says the link is invalid. I just hit copying from Target and pasted it.

I participated in Ashley's discussion
168 days ago
3 pt
Hashtags
Awesome! Thank you sooooo much!
View full discussion

I started a discussion
169 days ago
1 pt

I earned a badge!
170 days ago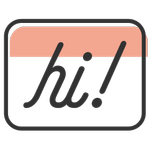 Break the Ice
We were hoping to hear what you had to say! You've broken the ice by sharing your thoughts in your very first discussion. We can't wait to see where the conversation goes.

I started a discussion
170 days ago
1 pt
Hashtags
Does anyone know how I purchase a hashtag on here for my wedding? I saw the ideas and I want the one they this app made but I don't know how to get it.