I participated in Amanda's discussion
226 days ago
3 pt

I participated in Liz's discussion
275 days ago
3 pt

I earned a badge!
304 days ago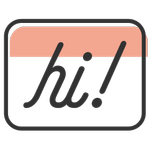 Break the Ice
We were hoping to hear what you had to say! You've broken the ice by sharing your thoughts in your very first discussion. We can't wait to see where the conversation goes.

I started a discussion
304 days ago
1 pt
Alternatives for Dad
Hello all, I have a bit of a dilemma on my hands. I have chosen to have my mother walk me down the aisle because I have a weird relationship with my dad (who has recently come back into my life) and I want the giving-away to be symbolic of my...