I earned a badge!
299 days ago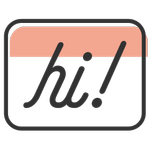 Break the Ice
We were hoping to hear what you had to say! You've broken the ice by sharing your thoughts in your very first discussion. We can't wait to see where the conversation goes.

I started a discussion
299 days ago
1 pt
Hair and Makeup needed in Olympia, wa
Hello All! I am in desperate need of help finding a hair and makeup artist who can provide services on June 4th, 2022. I am hoping to find someone who is willing to do just my hair and makeup, as I have 6 bridesmaids and trying to keep the wedding...