I started a discussion
464 days ago
1 pt
Tux Rental
Hey! So my fiancé is in the military and currently deployed. But we want his groomsmen to try on their outfits so they can get it all in order. We need a service that we can get in a different state than where they're located. Does anyone recommend a...

I started a discussion
482 days ago
1 pt
moh Dropped Out of Wedding
My made of honor who I've known my whole life recently dropped out of my wedding after ignoring me for months on things. She told everyone she booked my bachelorette party but never did and left everyone scrambling. She said she is buying a house and...

I participated in Karli's discussion
636 days ago
3 pt

I earned a badge!
636 days ago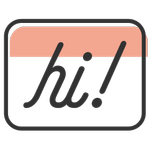 Break the Ice
We were hoping to hear what you had to say! You've broken the ice by sharing your thoughts in your very first discussion. We can't wait to see where the conversation goes.

I started a discussion
636 days ago
1 pt
When to get suit for wedding
Hello! So, our wedding is going to be in July 2021 and my fiance and I can't agree on when he should get fitted for his suit for the wedding. He is in the military and will be deploying around October and obviously don't have a set date on when he...