I participated in Alexia's discussion
362 days ago
3 pt

I started a discussion
366 days ago
1 pt
Engagement Photo Outfit Ideas
Hi all, I am looking for some outfit ideas for our engagement photos. We've been engaged for 3 years ( I know lol long time but family tragedies have unfortunately happened every year we've tried to get married so we've postponed a lot.) Our 4 year...

I participated in Alexia's discussion
368 days ago
3 pt

I earned a badge!
368 days ago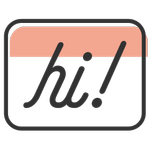 Break the Ice
We were hoping to hear what you had to say! You've broken the ice by sharing your thoughts in your very first discussion. We can't wait to see where the conversation goes.

I started a discussion
368 days ago
1 pt
Best way to lose weight without taking extreme measures
Hi everyone! First I want to start off by saying that while yes, I should love myself the way I am...I am not happy with the way I look. In high school and when I first met my FH, I was only 90 pounds (which for my height is not very good lol). I...