I participated in Haley's discussion
1074 days ago
3 pt
I earned a badge!
1084 days ago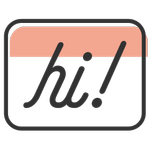 Break the Ice
We were hoping to hear what you had to say! You've broken the ice by sharing your thoughts in your very first discussion. We can't wait to see where the conversation goes.
I started a discussion
1084 days ago
1 pt
Norcal Forest Wedding Venue Ideas?
Hi all! Since getting engaged 6 months ago, I have been so enjoying our engagement, but have now finally started the first planning steps and I am already having the hardest time with one thing (probably the biggest thing)- THE VENUE. We live in the...