Wedding details
How we Met We both work for the same law firm I started in 2009 and Damien started in 2010 and we never met until the Annual Christmas Party in 2010 .I was sitting across the room drinking a martini and he walks up to me and said "You are so beautiful I was scared to walk up to you,how are u pretty lady." I get really annoyed when men approach me like that so, I said , "No Thank you and walked away" . As weeks went by he basically stalked me at work,every moring there was flowers on my desk and the card would say. " You will get a single rose everyday until you decide to have lunch with me". This went on for aleast 2 weeks before I said ok I will go to lunch.So as time go by we started going to lunch together almost evryday when he wasn't in court. Now thats all history. The Prosposal It was one of them morning at work when you don't want to be there. I sat down at my desk drinking my Starbucks and my boss calls me on the phone and said I need to met him in the small conference room in 30 minutes. I'm like ok, damn what I do now,I thought I was getting fired. So I'm sitting there waiting and about 5 minutes later one of my co-workers came in and handled me a rose and left. I was like WTF? So a second later another co-worker walks in and does the same thing. It goes on for almost 30 mintues and I ended up with 337 red roses on the conference table. Damien walks in with another damn flower rose and got down on one knee and asked me to marry him. Later that day, I asked why so many roses, he says we dated 338 days before today. AWWWWW So, thats my story!
Discussions I've participated in
133

So... I went and got married...
Got married this weekend. I'll see about sharing a few more pics later. 12/13 - Short Recap: The day went well. We were only about 10 minutes behind, but the ceremony was shorter than expected. It was...
The Polka Dot Queen,

Dec 14, 2012
79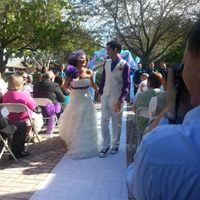 Question - What are YOU giving for Bridesmaids Gifts?
Rhonda
, on October 31, 2012 at 5:04 PM
Hello Ladies - I've learned to turn to my fellow Brides for everything! You ladies are so darn creative and really help to put things into perspective. My wedding is a little over 4 months away and I...

HELLO HELLO HELLO I'm back in the planning again
Tiffany
, on November 3, 2012 at 2:34 PM
I know I have been MIA for awhile. FH and I had to rush to Atlanta his grandmother has been really sick. But everything is ok now and I can continue with my planning. What I miss ?
Christina,

Nov 5, 2012
6
1
Activity
I uploaded a photo in TheNewMrs.Howard's discussion
1778 days ago
3 pt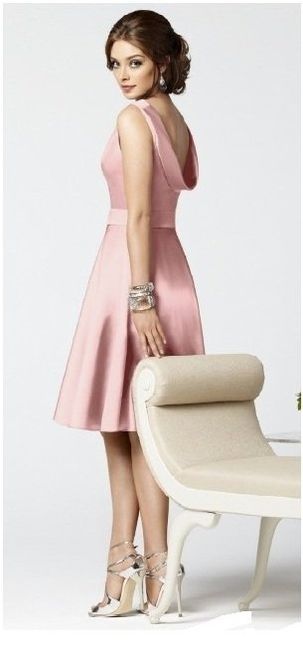 Bridesmaid Dresses... Show me yours.
I was going for a classy, sexy look for my girls. They will wear these in Watermelon and Plum. MY MOH's will wear plum, while the other ladies wear watermelon.
I uploaded a photo in Tiffany's discussion
1778 days ago
3 pt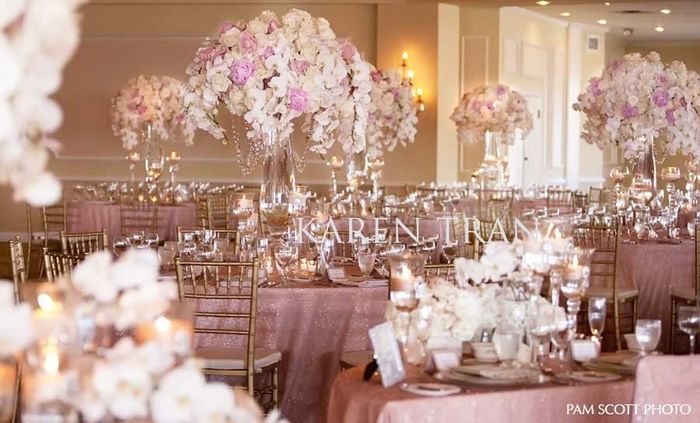 Why are flowers so darn expensive?
I have been looking to book my florist for the wedding. And OMG the quotes I'm getting are totally ridiculous . What is your floral budget ? Are you able to stay within your budget ?
I uploaded a photo in Jazmine's discussion
1778 days ago
3 pt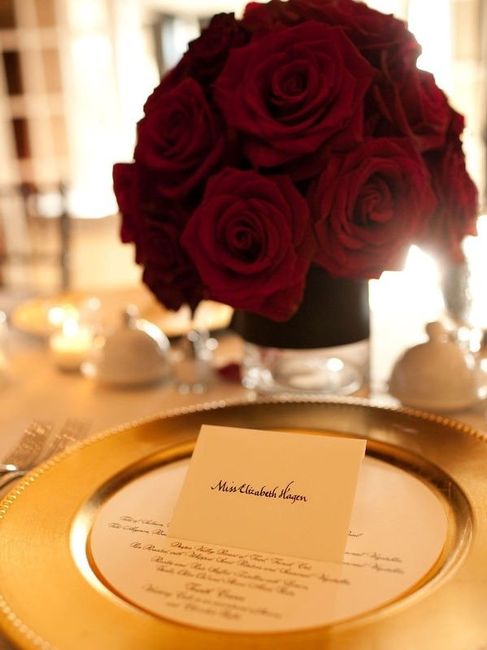 Wedding colors
I was thinking of doing a very romathic red wedding . Red and brown or red and black . Any ideas on which one
WeddingWire celebrates love
...and so does everyone on our site!
Learn more
Groups
WeddingWire article topics