Wedding details
My wedding blog, with more about my wedding and some DIY projects (a few listed below): http://reenskibride.wordpress.com My regular blog, because I'm a real person doing non-wedding things as well: http://rkisdead.wordpress.com Need VP help? Hayley's blog is here: http://weddingtips101.wordpress.com ------------------------------------------------------------------------------------------------------- Some of my DIYs: Parents Platters: http://reenskibride.wordpress.com/2012/11/27/my-diy-parents-platters Photobooth: http://rkisdead.wordpress.com/2013/01/10/diy-photo-booth/ *** Looking for the Wolfpack Program template?  Here's the link: https://docs.google.com/open?id=0B8X3G2chdv2kRlZyTW9KYWlELUU It's a Word document sized to fit Vistapring rack cards.  You cannot edit the doc, you need to download it to be able to change colors, fonts, etc. *** Thinking of buying a Chinese knock off dress?  Or any dress from a Chinese website?  PLEASE DON'T!!  Yes, there have been two or three brides on here that have been happy with their dresses, but there have been TONS more who have received terrible dresses with markings and pins in them, that don't fit (and they will not allow you to return), and that can't be saved by a local seamstress.  Here are some examples for you to look through: https://www.weddingwire.com/wedding-forums/chinese-knockoff-my-actual-dh-gate-trash-the-dress-dress-vs-whats-advertised/aab5d78d01140467.html https://www.weddingwire.com/wedding-forums/psa-chinese-knockoffs-my-dress/687f8c5f8226478d.html https://www.weddingwire.com/wedding-forums/good-morning-america-reports-on-knock-off-gowns-and-dresses/193b1adacf229f71.html https://www.weddingwire.com/wedding-forums/did-anyone-buy-their-dress-online-aka-from-china/0cf692a488c3b0dd.html ---> scroll to the bottom to see Breezie's and April's stories https://www.weddingwire.com/wedding-forums/goweddingdress-com-beware/302ba338267099ba.html --> Valerie's horror story with pictures and inability to get her money back https://www.weddingwire.com/wedding-forums/super-frustrated-and-in-desperate-need-of-advice/0ca1e04cc30f5e3d.html ---> this one shows how the "return" policy is used against you should you have a problem (don't believe their website claims) https://www.weddingwire.com/wedding-forums/wedding-dress-disaster/2a4db6be901b5e69.html --> the fabric used for Stephanie's dress felt like a sleeping bag https://www.weddingwire.com/wedding-forums/inweddingdress-com-buyer-beware/b585f4cc31ae5830.html --> a warning about inweddingdress.com, both the workmanship and the lack of customer service https://www.weddingwire.com/wedding-forums/does-anyone-have-experience-ordering-wedding-gowns-from-china/46e88c085a8fc452.html --> this one has links to even more horror stories! http://www.jjshousereview.blogspot.com/ --> warning against JJ's House, a larger Chinese knock off site http://dressmebridal.wordpress.com/2012/03/13/fake-wedding-and-prom-dress-web-sites-warning/ -- list of known knock off sites  
Discussions I've participated in
6,259
How to obtain marriage license in FL when living in NJ
Kelsea
, on January 27, 2014 at 3:58 PM
Hello! I live in NJ but I am planning a wedding in the Tampa, FL area. My question is, is there a way to apply for that license in FL without having to actually travel there from NJ? Flying from NJ to...
Dave's girl,

Jan 27, 2014
11

Bridesmaid gift....
What are some of the gifts you guys are getting your bridesmaids? I have no idea what to get them i want something unique
Activity

I uploaded a photo in Samantha's discussion
1779 days ago
3 pt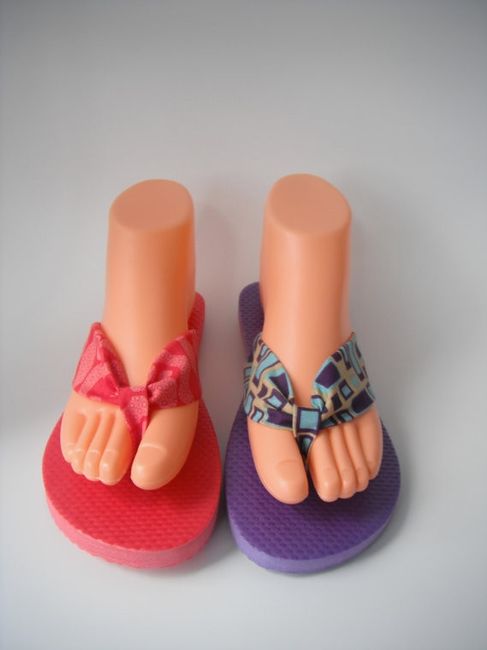 BRIDESMAID GIFTS?!
hey girls! what are you getting your bridesmaids as their gifts? I did not want to pay for their hair and makeup as a gift bc i want something ore personal to hand to them. I bought their wedding jewelry but not exactly sure what else to get them?...

I uploaded a photo in Angel's discussion
1779 days ago
3 pt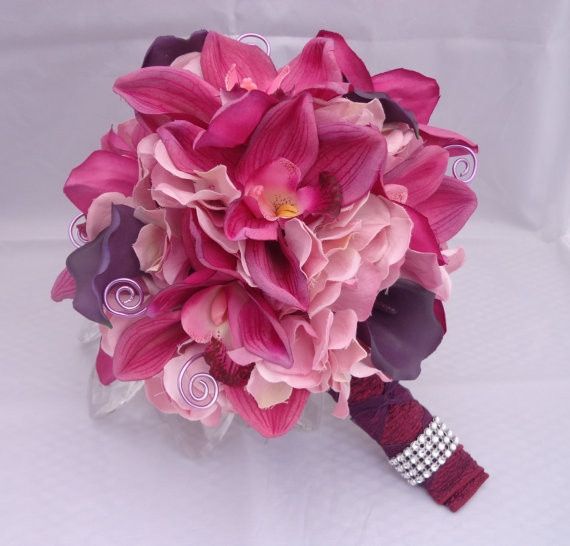 Silk Flowers
Where did you get your silk flowers from online? All I have found is afloral.com

I uploaded a photo in Kayla's discussion
1779 days ago
3 pt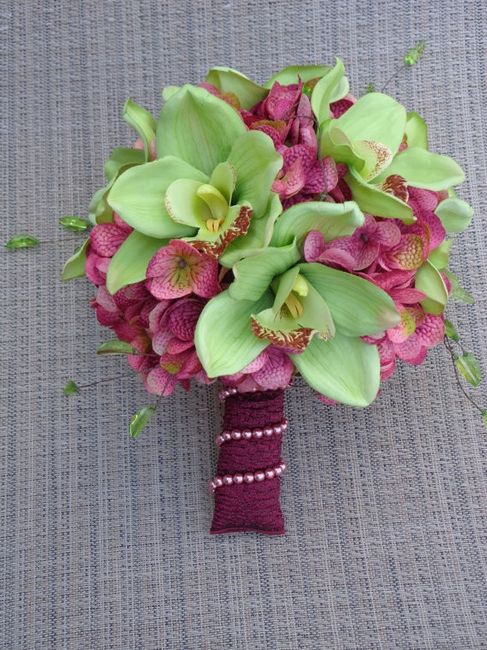 Can I see your Silk/Real Touch Flowers?
According to my checklist I should be talking to a florist now but I'm seriously considering silk bouquets for my girls and I. I found some bouquets on Etsy that I love but I'm curious to see yours. Also, were you pleased with it? Did it look...
WeddingWire celebrates love
...and so does everyone on our site!
Learn more
Groups
WeddingWire article topics