Wedding details
Andre and Ta-Mela met in the front yard of a mutual friend almost 10 years ago. Andre was going to Howard University in Washington, DC and Ta-Mela was attending North Carolina Central University in Durham, NC. They were literally worlds apart. Since they had mutual friends, they saw each other now and again, but never for more than a couple of hours at a time. Almost four years later, Ta-Mela moved to Washington, DC. Andre and Ta-Mela soon became fast friends. They would go to the movies together, to dinner together, and spend lots of time laughing together. It took them years to realize that they were even dating! The fact that they were dating didn't really occur to them until the summer of 2004. "I was hanging out at Andre's apartment one hot summer eve. We'd spent the entire evening watching TV and sipping rum. I realized I was giving Andre the eye, so I decided it was a GREAT time to go back to my house. When I walked up to Andre to say good-bye, he reached out and hugged me tightly to his chest. Suddenly, my heart started beating too fast. I felt like I'd just run a marathon. That's when I knew that he was it. Later, Andre and I spoke about that moment. He said he could feel my heart 'explode out my chest' and thought, 'Got her!'" Fast forward past five years full of laughter, love, hugs (and rum!). Here we are, still in love.
Discussions I've participated in
2,671

Miss You Ladies!!
Laura
, on January 5, 2011 at 3:03 PM
Unique said you guys had asked about me, thanks for not forgetting us busy mommies! It's pretty hard getting online much these days for obvious reasons but DH got me an iPad for my birthday so I have...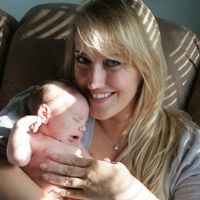 3

Update on me "and stuff"
Hi, ladies! How are we doing? I've been doing good. . Sorry for disappearing on yall but I needed some space from the net for a while. It has become apparent to me that social networking is rather...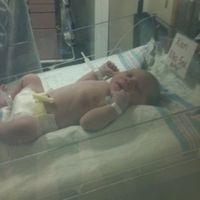 2
Activity

I uploaded a photo in Elizabeth's discussion
1987 days ago
3 pt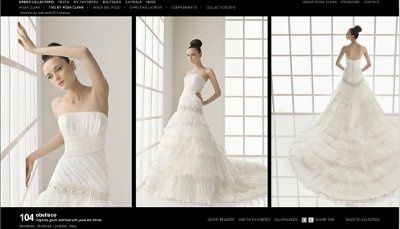 1930's Inspired Wedding Dresses?!??!?
I want something similar but a little more modern.I don't want something that covers up everything or that has long sleeves. I kind of like these ones:

I uploaded a photo in Beautiful August.'s discussion
1987 days ago
3 pt
It's time for some ring porn!
I've noticed that are are a lot of new ladies on here. Maybe it's because some guys propose more during the holiday season. With that in mind, show em off ladies. Let's see some rings!! Here's mine. The second picture shows DS ring too.
WeddingWire celebrates love
...and so does everyone on our site!
Learn more
Groups
WeddingWire article topics