Wedding details
Oh wow where do I start. I have known Joshua since birth. His parents and mine went to the same church but we moved to different churches soon after. At 8 years old we ended up at the same church once again and I became best friends with Joshua's little sister who is my same age and shares my first and middle name (Sarah Elizabeth). When I was 10, Sarah asked me if I would be Joshua's girlfriend. Shocked, I told her I was too young and ran off. At 13 we left the church and I lost track of them both. Fast forward 7 years to Dec. 30, 2008 where a church reunion was taking place for everyone to get back together for one night. Josh enters, we talk and connect, and he gets my number. The rest is history. Turns out Joshua had told his sister to ask me to be his girlfriend all those years ago and was watching my reaction. In June of 2010, he took me to Europe for his big family trip back to their ancestors homeland. He proposed in the Trapp family mansion in Salzburg, Switzerland and on June 11 of this year I will officially share his sister's FULL name (yeah that's a bit weird). Anyway, it has been an adventure, and I am proud to say the Joshua is the only man I have ever kissed or dated <3
Discussions I've participated in
376

My DIY Invites...opinions please
This is a ruff draft of what my invites will look like. I designed the invites on vistaprint and ordered from them. I then printed and added the damask band at the top, the pink jewels, and the pink...
3

WE ARE OFFICIALLY MARRIED (picts included)
Kells
, on June 20, 2011 at 7:24 PM
Our wedding was this weekend and it truly was magical!! The first picture is when my sister was singing the song Marry Me by Train- everyone was crying including her- this was for the Christian...
IndianBride,

Aug 30, 2011
63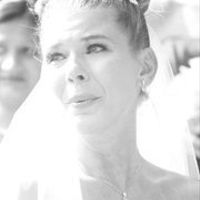 3

Back from my honeymoon! Shout out and 1 picture :)
Sarah
, on June 20, 2011 at 9:50 AM
Hey ladies! I have missed you all. I can't believe the big day came and went!!! You were such a help to me. I will definitely be back on here catching up and cheering everyone on now. In the meantime...
Tiggopotomus,

Jun 23, 2011
26
Activity
I uploaded a photo in countrybride*H*'s discussion
1783 days ago
3 pt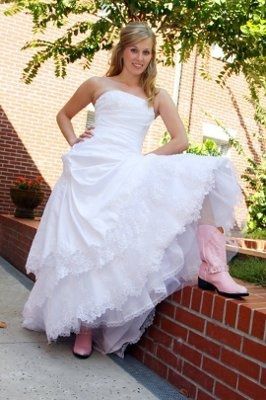 Paging country girls mainly.. but I will take anyones opinion. *PICS*
I am really really close to just finding me a pair of pink cowgirl boots and nixing the heels to wear under my dress. I've been thinking about it alot lately and when I mentioned it to FH, his eyes lit up What do you think? *UPDATE in comments pg...
I uploaded a photo in Sarah's discussion
1783 days ago
3 pt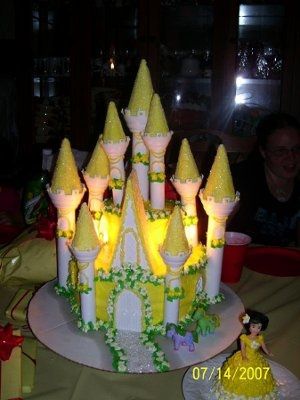 DIY Bridal Shower Cake
Hey ladies! I couldn't resist sharing the cake I made for a friend's bridal shower a little while back. Yes I know there are a few sloppy points but it was my first time working with fondant (homemade marshmallow fondant--much yummier). Yes her dress...
I uploaded a photo in His Rib's discussion
1783 days ago
3 pt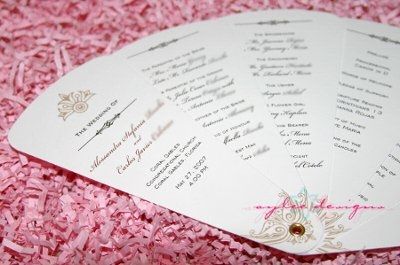 Fans
Anybody doing fans?... Show me your inspiration....I don't want to spend a lot of money on this and I am not very crafty but I think I am going to attempt making these with the help of friends
WeddingWire celebrates love
...and so does everyone on our site!
Learn more
Groups
WeddingWire article topics