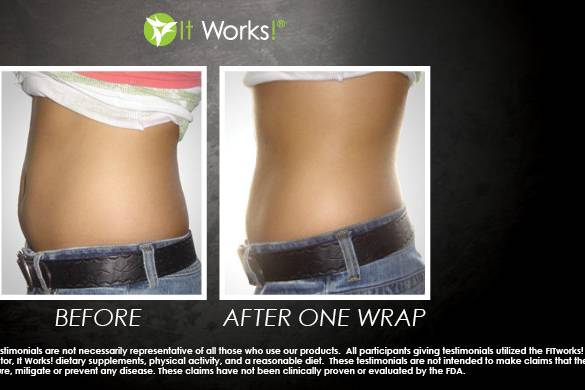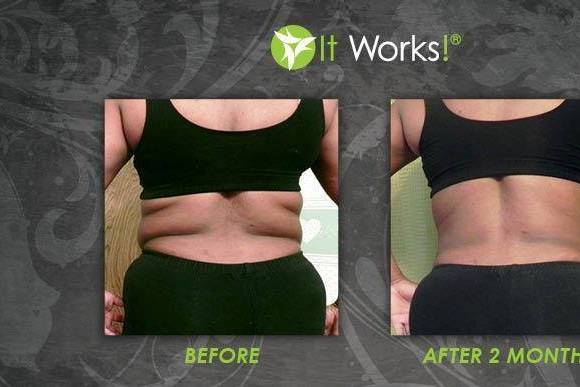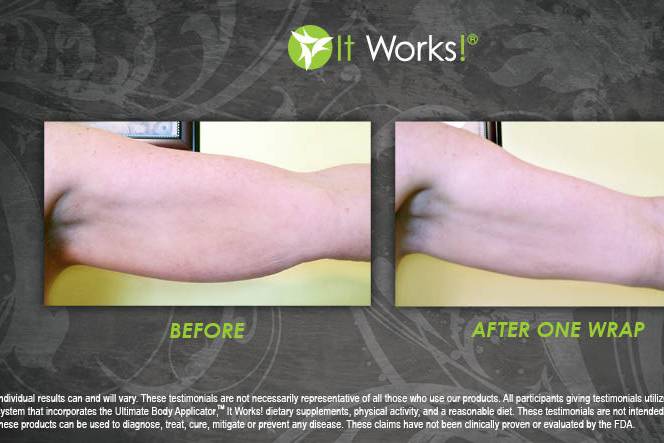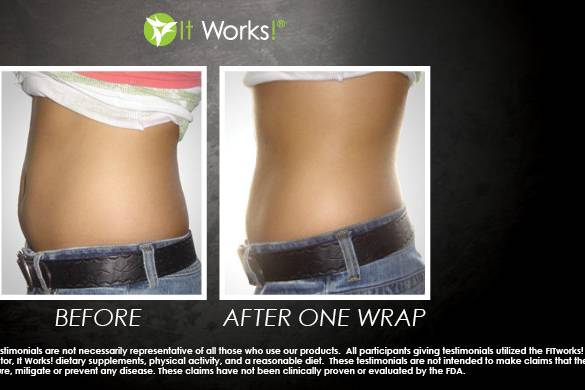 About
About the Wrap:
Expect "ultimate" results with this amazing 45-minute body Applicator! The Ultimate Body Applicator is a non-woven cloth wrap that has been infused with a powerful, botanically-based formula to deliver maximum tightening, toning, and firming results where applied to the skin.
Tightens, tones, & firms
Minimizes cellulite appearance
Improves skin texture & tightness
Mess-free and simple to use
Results in as little as 45 minutes
Progressive results over 72 hours
Made with natural ingredients
About the Company:
"It Works!® started in 2001 and is now debt-free and expanding all over the world. But no matter how big we grow, we'll always do things at It Works! our way: the It Works! way.
NATIONALLY ACCLAIMED
IT WORKS! IS ONE OF THE FASTEST GROWING COMPANIES IN THE UNITED STATES.
In 2011, It Works! was ranked on Inc. Magazine's prestigious Inc. 500/5000 list as one of the 50 fastest-growing companies in its category.
EXCLUSIVE PRODUCTS
YOU WON'T FIND PRODUCTS LIKE THESE ANYWHERE ELSE.
It Works! offers the world's first naturally based body contouring line that delivers maximum results in minimal time. You simply won't find anything like it in the world today.
FEATURED IN HOLLYWOOD
THE ULTIMATE BODY APPLICATOR HAS BEEN FEATURED AT EXCLUSIVE CELEBRITY EVENTS.
The It Works! Ultimate Body Applicator has been featured in the Emmy® and Oscar® Awards celebrity gift suites, as well as promoted by celebrity makeup artists on movie sets."
Frequently Asked Questions
What beauty services do you offer?
Map
Arlington, Texas Arlington, TX, 76017