Donna Greene & The Roadhouse Daddies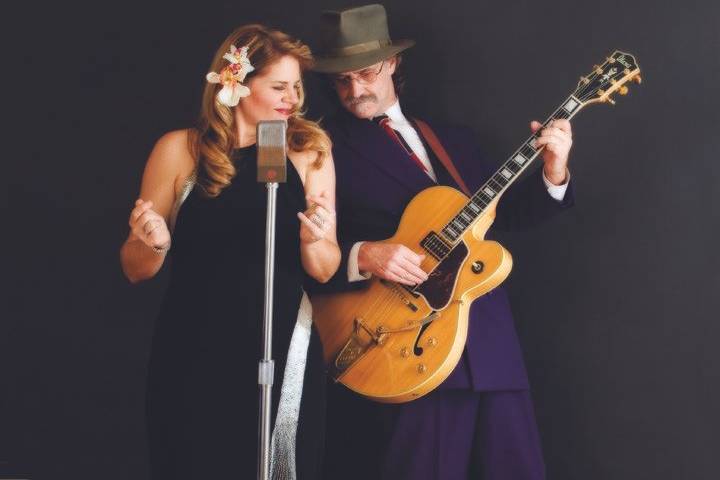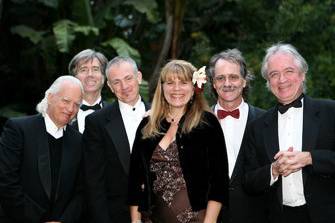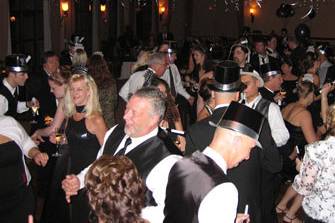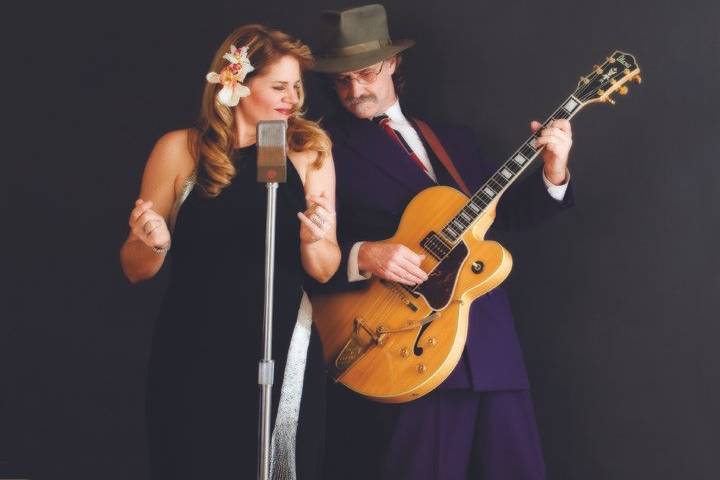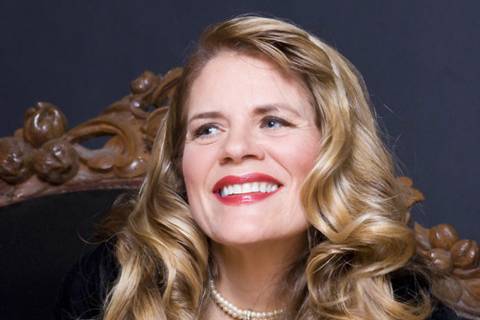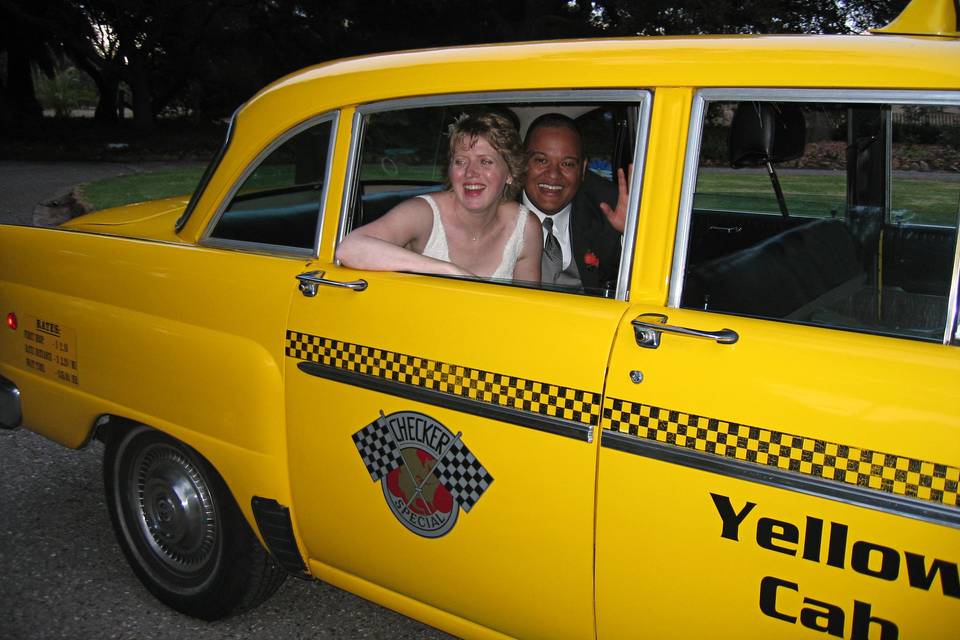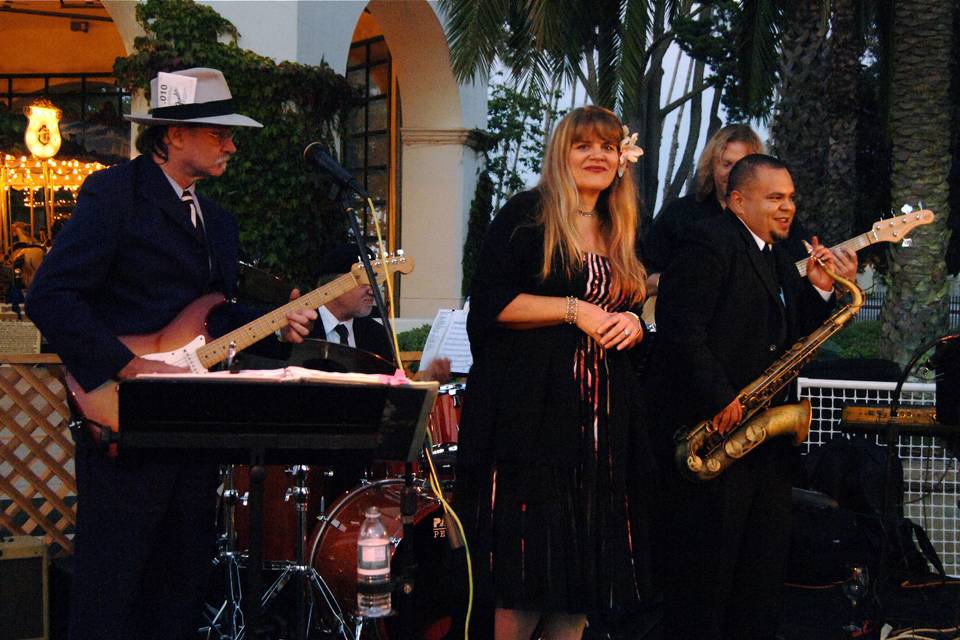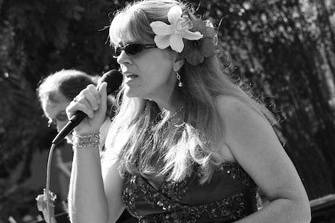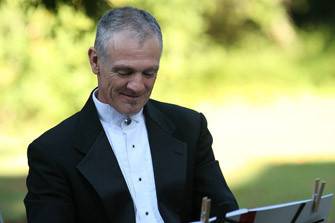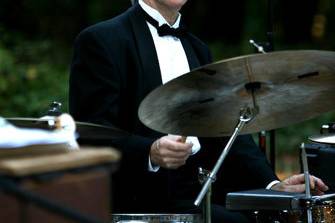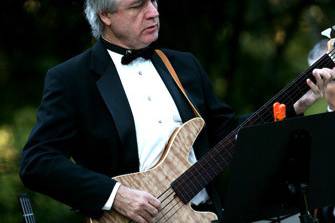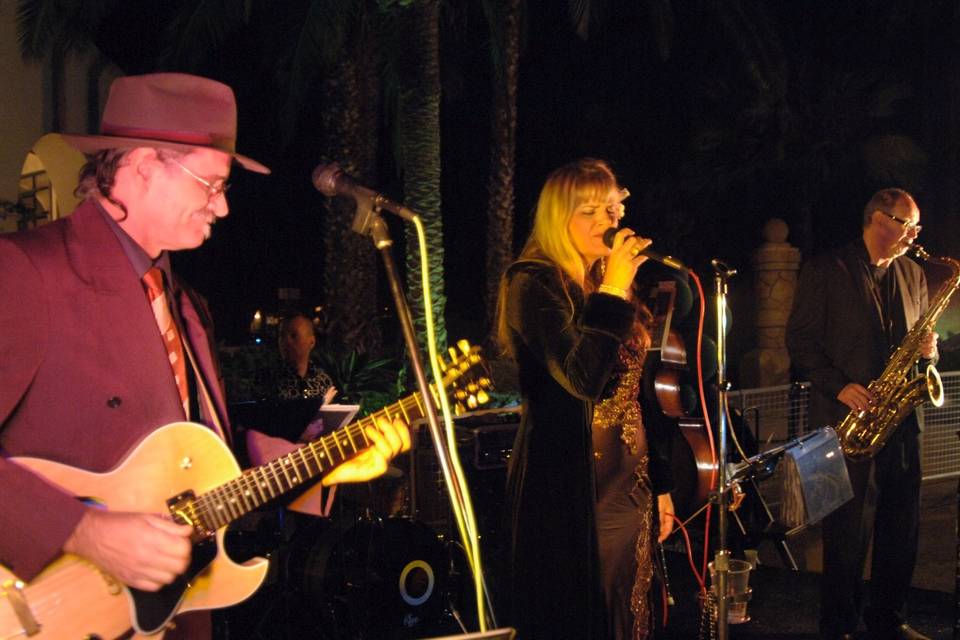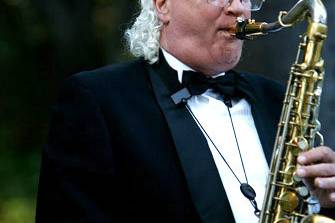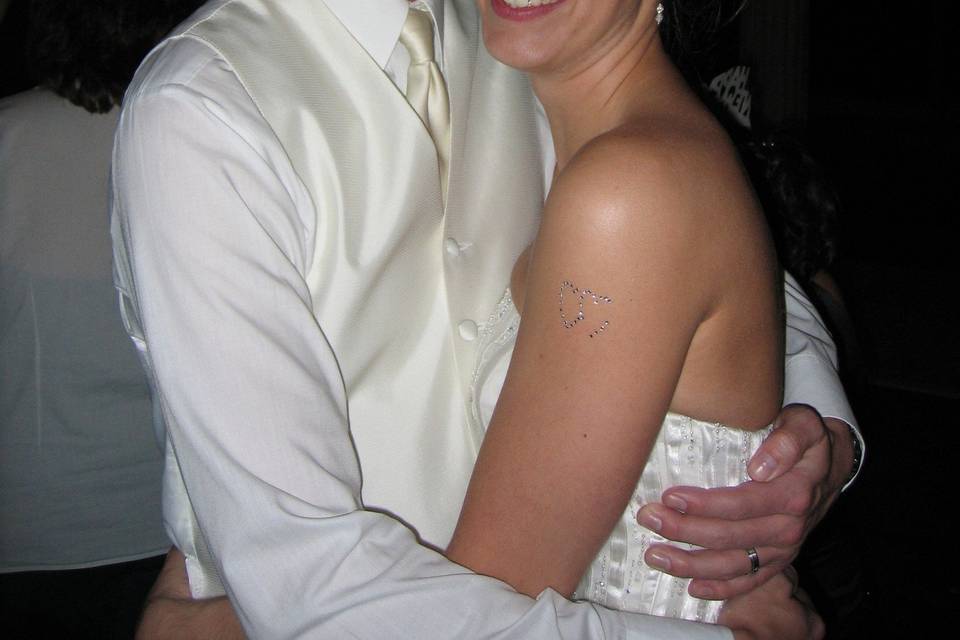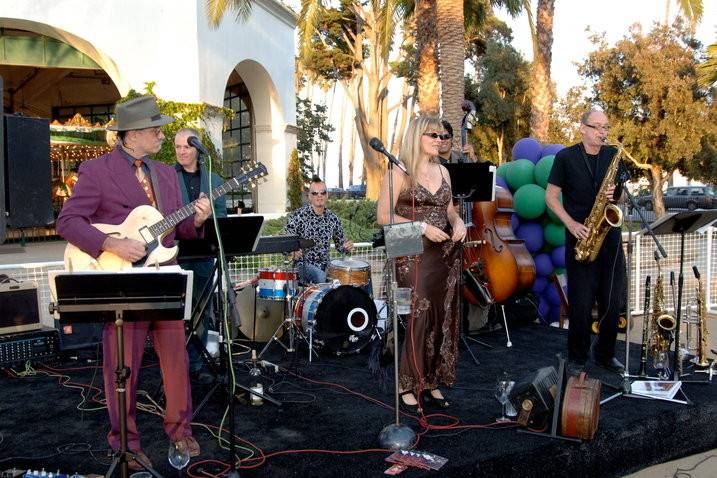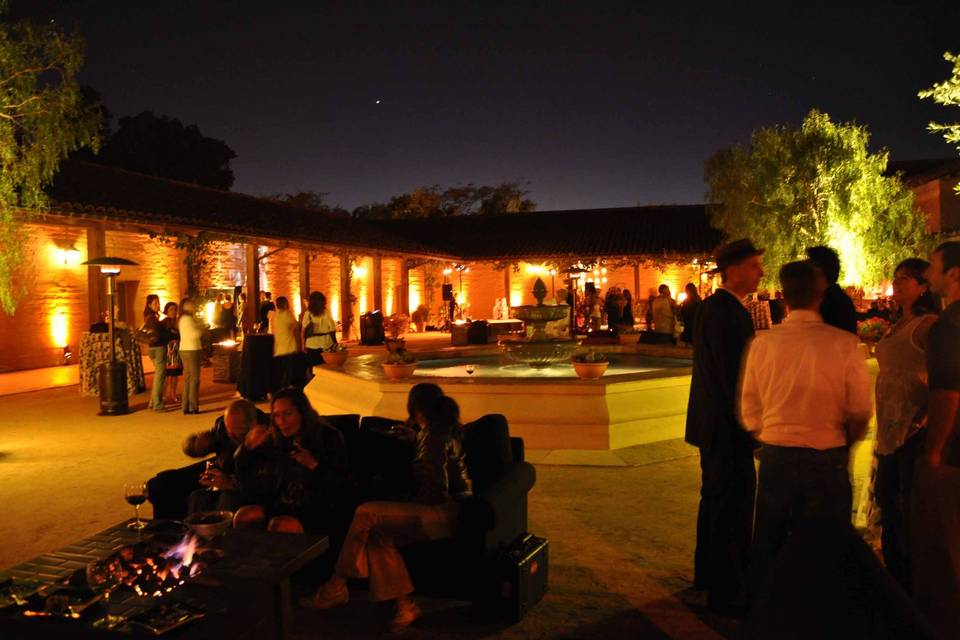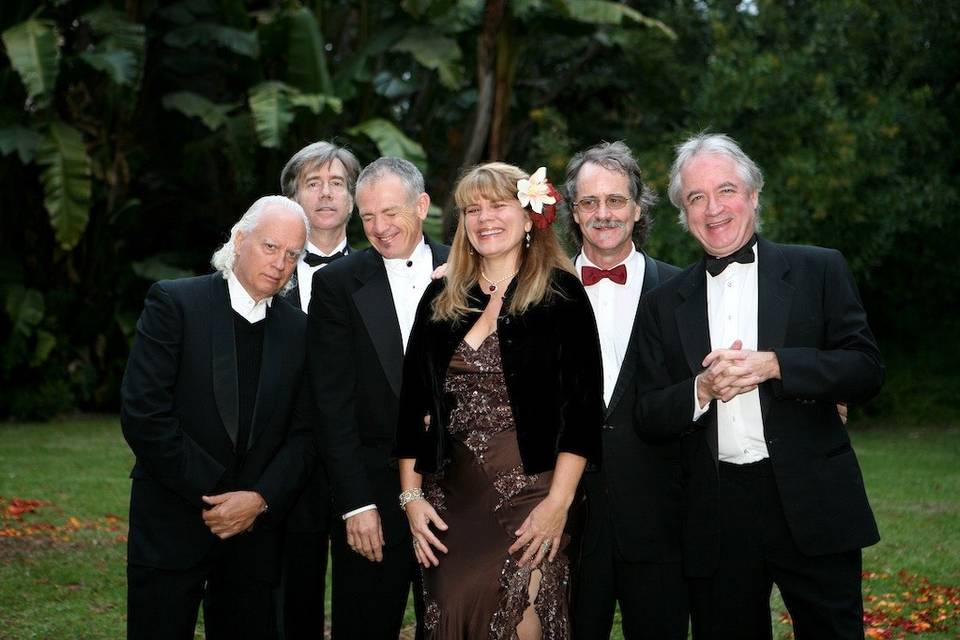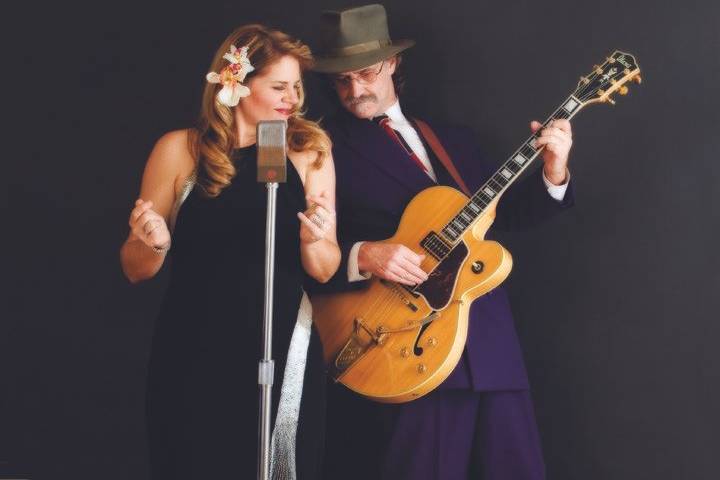 About
"Donna Greene is a dangerous woman. She makes you fall in love with her without ever having met her... there's so much emotion in her voice."
Donna Greene is that rare singer who can tear open a song with intelligence, passion and humor until she owns it completely. She brings her huge heart, voice and style to her eclectic repertoire of feisty blues, smokey jazz and down and dirty R&B.
She came out of nowhere, looking like she just stepped off a train in 1940, walked into a bar and started singing the blues. Her amazing voice goes from a sultry whisper to a sizzling howl of pain. She has a vintage flair that immediately recalls the glamour of the 1940's and draws her audiences in with her sexy roadhouse style. She gets things rocking.
Lady Blue has been compared to a wide range of vocalists... Billie Holiday to Dinah Washington, Peggy Lee to Etta James to Eva Cassidy to Bonnie Raitt...but her style is her own and her voice is unlike anyone else's. She takes classic songs you may have heard a million times and shows you something about them that makes you realize that, until then, you hadn't really "heard" them.
Ms. Greene has been lauded in both the jazz and blues scenes for her sensuous personality and roadhouse energy that pulls the audience in and keeps them wanting more. Joining her on stage are the Roadhouse Daddies led by Greg 'Snoots Noodlemyer' Loeb, whose bio is a mile long. He's traveled the world and played with some amazing and well-known musicians. Snoots and Lady Blue are joined by some of the top veterans in the music world.
"Donna Greene's blues are dry martini blues. She sings with a lotta swagger, a dash of sauce and a cool retro vibe. She'd have been right at home on stage at the Sands of the Rat Pack days or Ciro's on Sunset Boulevard circa 1948. But, it's 60 years later and Donna's attitude and energy is totally 21st century. She gives ya masterful singing that's sensual, emotive, and fun."Nick Gerard, Host of "Nothin' But the Blues" on KKJZ 88.1 FM Los Angeles and www.JazzAndBlues.org
"Great bluesy voice!" Tommy Saville, BBC Radio Nottingham
"Thank you all so much for playing at our reception. We really wanted a beautiful, classy reception and your music more than anything else set that mood. It was perfect from the moment you announced our arrival, the mellower set you played through dinner, and all the way to midnight as you had the crowd dancing away! And a special thank you for learning and performing our wedding song; it was exactly what we had imagined. Thank you again for helping make our reception everything we hoped and dreamed!" Terese & Lyle McKeany
"We love having live music in our restaurant but are so limited on space that we can only make room for it on special occasions, and so for us the music has to be exceptional. After losing our regular New Year's Eve band, Lady Blue and the Roadhouse Daddies was recommended to us, and we can only say, we were thrilled with the results. They were able to nuance their music to match the mood and time of the evening, from a sophisticated early dining style to a more loose, fun and celebratory style as we reached the magic hour and beyond. We asked them back for next year and are glad they are able to be with us again. In case you haven't guessed, we highly recommend them!" Tina Takaya and Richard Yates, owners opal restaurant and bar
"As Music Director of the Santa Barbara Jazz Society, I had the opportunity on several occasions to feature Lady Blue & The Roadhouse Daddies, including our year's biggest event, the Santa Barbara Jazz Society Holiday Gala at SOhO Restaurant and Music Club. Donna Greene is a captivating singer and the band puts on a wonderful show. They have proved to be an entertaining, versatile and professional group, their attire is appropriate and fun, and they are organized and dependable. I have known Donna for many years, and I'm a big fan!" Lin Cook, Santa Barbara Jazz Society former board member and music director (recently retired); jazz pianist
Frequently Asked Questions
Are you an agency or a band?
How many musicians are in your band(s)?
What genres of music does (do) your band(s) play?
Blues
Jazz
Oldies
R&B / Soul
Rock
Map
Santa Barbara, 93108