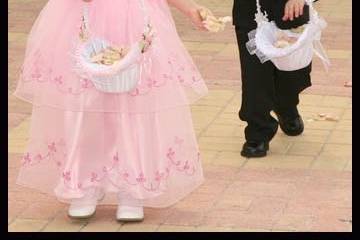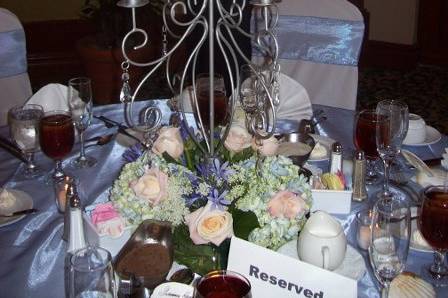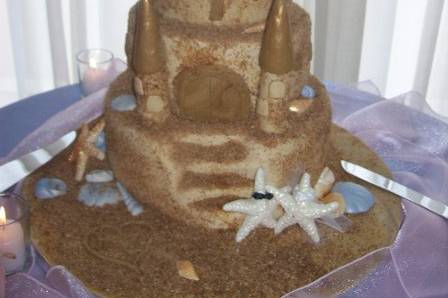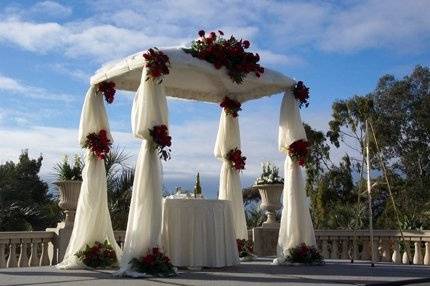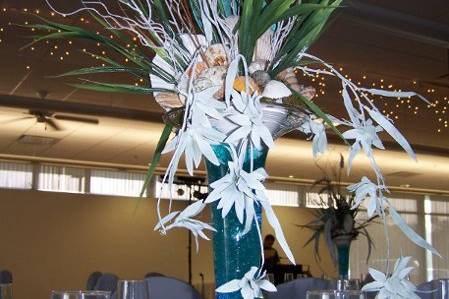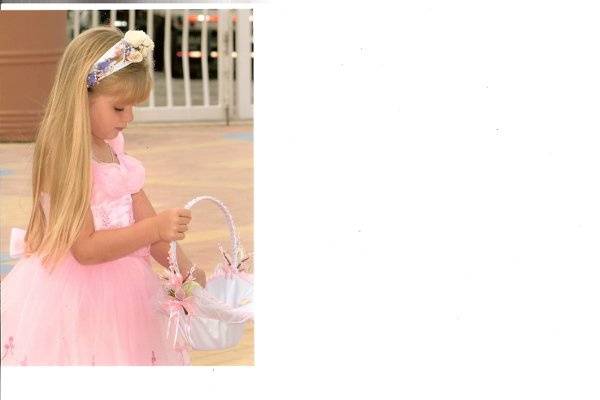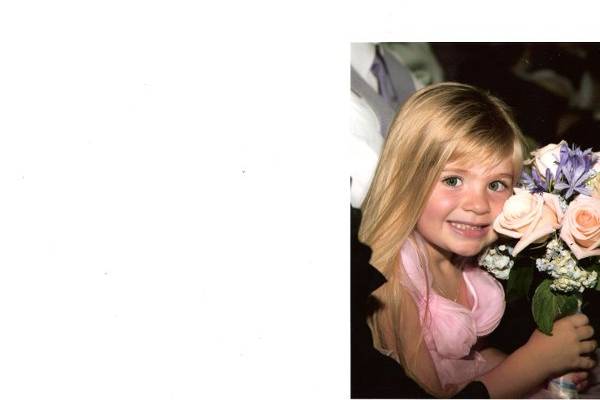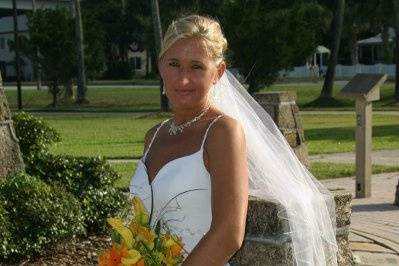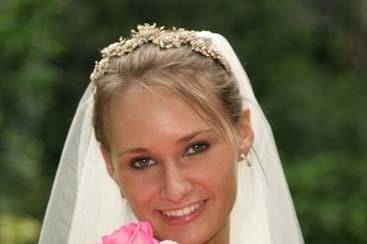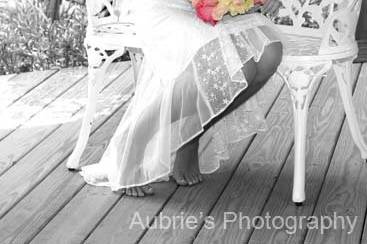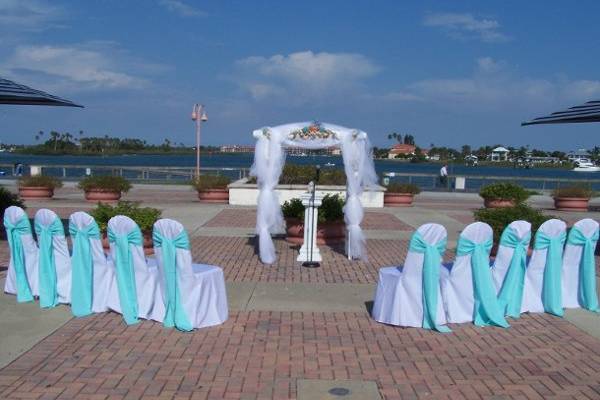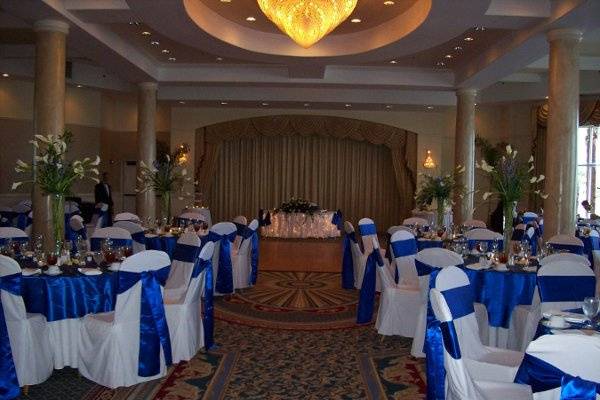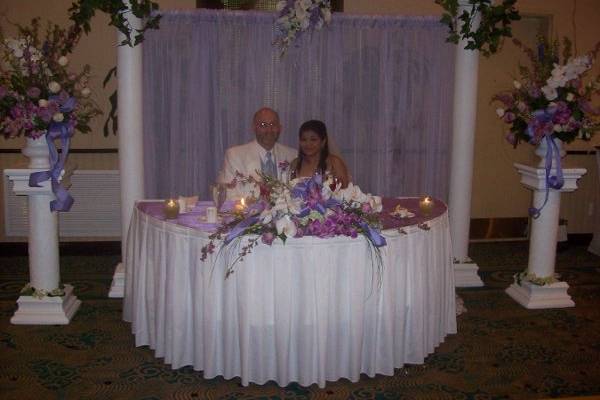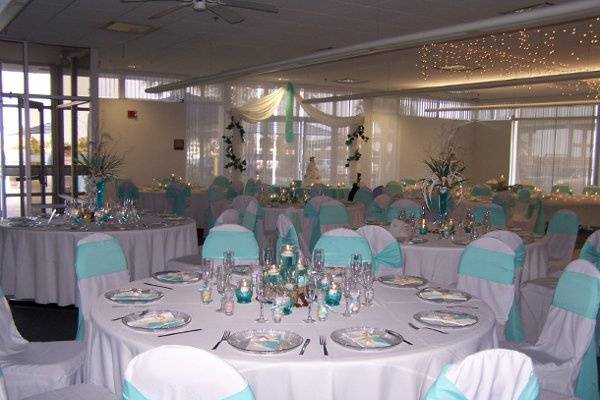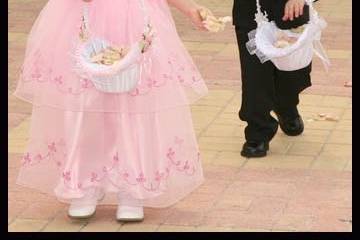 About
Custom Weddings & Events
we can take care of everything from the time you get your engagement ring to your honeymoon, it's all about you and what your needs are, we are never push our ideas on you, we work with you to create the wedding of your dreams. You can be as invloved as you want or perhaps you want everything taken care of for you.
Our Services include:
Full Planning
for the busy bride, out of town bride or simply if you don't want the responsibility this is for you
Partial Planning,
you have all you details worked out, vendors in place and want to hand the rest over to us.
Coordinating,
we will be there for your rehearsals, lining up of the wedding party, create an order of events to give to all vendors and be there for you on your
wedding day to take care of anything that should come up, we take the lead and you just enjoy your wedding.
Decorating
three packages to choose from.
we even offer a discount when you choose three catagories
Frequently Asked Questions
What wedding planning services do you offer?
Day-of Coordination
Full Planning
Partial Planning
Recommended by 75% of couples
Quality of service

Rating 3.3 out of 5

Average response time

Rating 4.3 out of 5

Professionalism

Rating 3.3 out of 5

Value

Rating 3.3 out of 5

Flexibility

Rating 4.3 out of 5
Aubri

Married on 05/17/2009

First of all let me start by saying if I had to do it all over again, I would pick Vicky (Custom Wedding & Events) to do it all for me. I don't know what I would have done without her. We got engaged in March of 2007 in Florida so we decided to get married there. When we got home (Ohio), we started calling different venues and vendors to set things up. Most of them wouldn't talk to you unless you had a wedding planner so back to the drawing board we went and decided to get a planner. We emailed a couple dozen of planners. We heard back from 3. One was on the other side of the state, one wasn't interested in small weddings because "she had a living to make" and then we met Vicky. We interviewed her on the phone and said we think you're the wedding planner for us. Two weeks later we were on a plane to see her. We met her at her house where we went through the contract with her and also had a meeting of the minds on budget and what we wanted for our wedding. She also gave us a detailed itinerary for the time we were going to be spending with her. She had every place we had discussed on the phone plus some outlined for us to go meet with their onsite coordinators. She had a florist scheduled for us to meet with. She had the photographer and the cake place as well. We were very pleased with her organization after coming from so far away to plan the wedding we needed that as much as possible. She made sure to tell us that if there was something that we thought we didn't like that she would find us other places that she had a variety to choose from but she picked what she thought would fit our personalities. We went to the florist first. We had picked flowers out of a book that we picked up out of the wedding section and didn't have a clue on prices. Angela (the florist) was great about this. We told her what we wanted and what we wanted to spend and she told us we were crazy. We asked why and she said because some of the flowers we had picked out were 50 dollars per stem. There was no way we could meet the budget we had set with this kind of flower. So we asked for suggestions. The flowers we ended up with were absolutely beautiful and still in the design that we wanted just with some different flowers. Vicky helped us with the flowers along the way because we hadn't decided on a venue yet and if we decided on a venue with a gazebo we would have wanted flowers for that as well. We also had to cancel some flowers along the way because of people not participating in the wedding. Vicky took care of that for us and we had no issues with our flowers on the day of the wedding. They were beautiful. Our next stop was going to be a cheesecake place for our wedding cake. We told Vicky what we wanted and had a picture of what we wanted it to look like. She saved us a bundle of money here. If we would have got our cake from the cheesecake place we would have spent upwards of 2000 dollars on our cake. She knew someone who did cakes on the side and said lets talk to that person instead. She had called the person and unfortunately we were not able to meet with that person so we took a chance after seeing some of the other cakes she had done for Vicky and said let's just go with it. Our cake turned out beautiful. And, we only spent like 400 or 500 on it. Compared to what we could have spent it on I'm glad Vicky suggested going this way. Then we met our photographer that Vicky recommended. Ron (Aubrie's Photography) was great. Yes he's a little eclectic but he takes ABSOLUTELY AMAZING photographs. We went to his house to talk to him about the date and saw his work. The packages were reasonably priced and had everything that we wanted in them. The day of the wedding, him and his wife showed up on time with no questions asked. They took beautiful pictures and really helped us be able to showcase the most important day of our lives. We had all of our pictures online and picked from those to get the pictures that we wanted in print. All of the pictures we received were absolutely beautiful. Our DJ was recommended by Ron and Vicky had never worked with him before. Ron told us that he had a deal if you went with the DJ and that if you chose them both you got a discount on both services. We ended up going with the DJ he recommended and the DJ was amazing. He did music for the ceremony (it was outside) and for the reception. He played the songs we had requested for specific dances and then played a mix of various things throughout the rest of the night. Not many people were sitting down through the night that's for sure. He really had them dancing. One of the biggest things Vicky helped us plan was the location. We were really upset heading to Florida because we had tried to do this on our own and no one would give us the time of day. We had looked at all of the places online that she had told us about. Some of which we ruled out because we wanted to be married in Daytona. We were expecting around 50 people and so the beach was ruled out because we didn't want to have to apply for permits and the such. We wanted somewhere were everyone could come to the wedding, stay there, not have to drive anywhere, and have a good time. We had 5 places to look at with Vicky. They ranged from affordable to slightly high priced. We went through every location. Vicky took pictures of everything we took note of so she would have it for future reference if we decided on that particular place. We had decided on the Plaza Resort and Spa. After we left from this trip to Florida, we never saw Vicky again until the wedding. Our schedules didn't allow for it. We received phone calls quite often from Vicky and we also had all of her numbers in order to contact her. Vicky took care of all of the rentals for us. She had our colors and what we wanted and then she would take pictures and send it to us for approval. She made our programs for the wedding which turned out absolutely beautiful. We made our own invitations because they were message in a bottle invitations and I wanted to make them. She did however offer her services to help with this. She contacted Angela several times to add things to the list of what was needed for the day of the wedding as far as flowers were concerned. We would send Vicky a check and she would even go make the payments to the vendors for us. We went to Florida several days before the wedding and she even took us to get our marriage license because we had no idea where to go to. She spent the days before the wedding with us going over things. On the day of the wedding she had everything ready to go. She had food sent up to the room for the girls. The photographer was there on time. She had chair covers put on every chair beautifully. There was not a chair out of place. She had the tables set up and had candelabras and flowers on every table. We basically showed up to the wedding, put on our clothes and got married. Everything that day turned out absolutely beautiful. She collected everything from the wedding the night of the wedding afterwards. She shipped everything back up north for us. She even kept our sand from the sand ceremony for us so it didn't get jostled around in transit. The next day she came and visited with us before we left for our honeymoon. She took all of the tuxes back for us. No one had to worry about that. There wasn't anything that Vicky wouldn't have done. She is there for the bride and groom the whole way. If you don't like something she doesn't push it on you. Trust me I had my fair share of saying no I don't think so or I'd have to see it. Our wedding turned out absolutely beautiful and I owe it to Vicky. Without her we'd still be trying to plan a wedding on our own. Also, I can honestly say that the people that Vicky works with are absolutely wonderful vendors. You can't ask for anyone better. Just because she recommends them doesn't mean she gets a kick back and even if she does, I'm ok with it because they all worked so well together. They made the most important day of my life also one of the best days of my life. I would recommend using Vicky all the way. Just relax, tell her what you want and let her do her thing and it will turn out beautiful.

Aubri

Married on 05/17/2008

Our wedding planner was absolutely amazing. Everything we asked of her was completed to our full satisfaction and our big day went off without any hitches.


Kimber

Married on 03/28/2009

I hired this person for coordination of my rehersal & entire wedding day, and decorating of ceremony and reception. When we first met, I got a great impression, and she made me feel like she was really going to help me be productive in my planning. This was a different story after she was paid in full. She answered my calls promptly, however, didn't really have a lot of answers to questions I felt she should've known the answer to. Most of the time I was left to find out for myself. She offered to meet with me on several occasions, and then later told me those counted as vendor visits and if I wanted anymore they'd be $50 each. Honestly, I only took her along to a couple places for an opinion because she offered, and most of the time she didn't even have an opinion, she was just there. She recommended a florist to me that completely offended me, and she still tried to talk me into using her, can we say kickback! I had to be very frank about the whole thing to make her understand I wasn't going to use that florist. She didn't really discuss in depth what all was going to be included in her package for decorating, but showed me this fabulous inventory and said oh yeah if you hire me to decorate you'll get to use everything. Later in my planning, several things were offered to me to use, without informing me ahead of time there would be an additional charge, i.e. colored sand, and AFTER the wedding sent my mom a bill. As for the coordinating I originally hired her for, well, my officient ended up doing the rehersal, and my friends, family and other vendors did the rest. All my vendors were calling me and asking me what to do the day before the wedding, and the day of she was off decorating, while my photographer was trying to coordinate everyone for the pix. Thank GOD for my matron of honor, my wedding wouldn't have happened without her, she took all the responsibility that the COORDINATOR should have. After I got back from my honeymoon, I found out several of my vendors had been calling for things like an itenerary, she promised she would have it for them. Well, she never printed an itenerary, or coordinated all the vendors, like she CLEARLY stated she would do, verbally AND in her contract. I was told by several other professionals that I should get my money back from her. The only positive feedback that I have, is that the decoration was beautiful, but even with that, my Dad had to step in and tell her to cover this awful, ugly, pool blue (my wedding colors were pink and silver) pot that was so huge it couldn't be moved, that I made VERY CLEAR on several occasions was not to be showing. Not to mention he had to stay out there and help her finish the decorating. Thank goodness no one told me all of this was going on, my family, friends, and officient all stepped in and made it happen. The whole point is... I DIDN'T WANT THEM TO HAVE TO WORRY ABOUT ALL THAT, SO THAT'S WHY I HIRED HER, AND THEY ENDED UP DOING IT ANYWAY. I wouldn't recommend this person for anything but decorating, and if you want it a certain way, be prepared to have someone to uphold your wishes.
Deals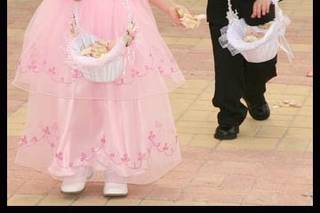 Discount
10% off full package
receive 10% off when booking either full or partial planning, decorating and coordinating
Professional Network & Endorsements
1 Endorsement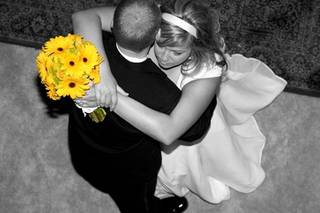 Aubrie's Photography
Wedding Photographers
Custom Weddings and Events does an outstanding job planning and organizing a wedding. Very non intrusive wedding planner.
Map
Edgewater, 32141