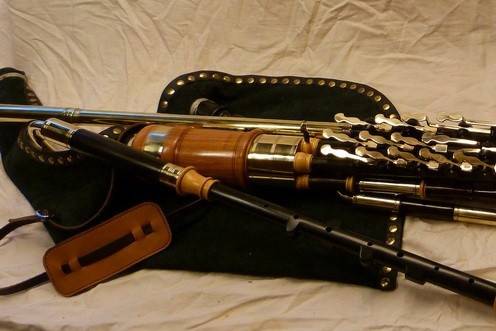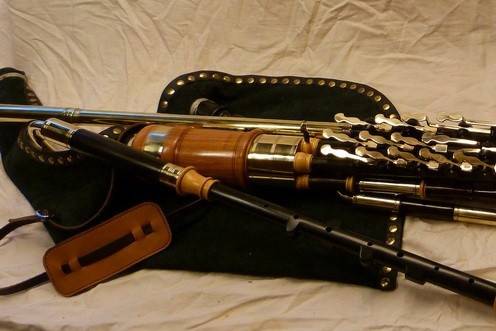 About
I perform traditional Irish music, or selections of your choice, on the Uilleann (pronounced ill'an) Bagpipes. I also perform on the tin whistle, also known as the penny whistle.
From the Na Piobairi Uilleann website:
"The Uilleann pipes is the Irish form of the bagpipes - a family of instruments with representatives throughout Europe as well as parts of Asia and Africa. It emerged in the first half of the 18th century in Ireland and Britain and was developed to its modern form in Ireland over the following 50 to 60 years.
It is the most highly developed of all bagpipes, having a chanter capable of sounding two full octaves, as well as other features not found on other bagpipes."
The uilleann pipes are not nearly as loud as their better known cousin ,the Scottish Great Highland Bagpipes, and are suitable for indoor, or initimate outdoor performance.
I have performed on the uilleann pipes at festivals, weddings, concerts, and recording sessions in Alabama, Georgia, Tennessee, and Florida for the past ten years, and would very much like to play for your special event.
For further information, please contact me either by telephone at 256 653 3728, or by email at dbs (at) hiwaay (dot) net.
Map
County Madison Huntsville, 35802