Traditionally, the bride stands on the left side of the altar for the wedding ceremony so that the groom can use his right hand in case he needs to fight for his bride, should someone try to steal her away last minute on the wedding day! Thankfully the kidnapping part of this tradition died long long ago, but brides still keep up the tradition of standing on the left side.
Which side are you going to stand on for your wedding ceremony? Are you doing or ditching this tradition?
If you're a same-sex couple, how are you deciding which side to stand on?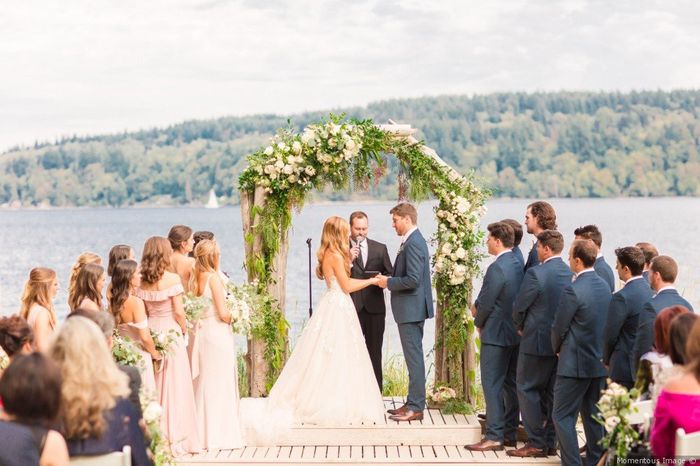 Photo by Momentous Image in Seattle, Washington
Thank you, next (tradition): Are you ditching the traditional wedding party?
Back to the beginning: Which wedding traditions are you ditching?