Which dress decision came quickest to you? Were the bridesmaids dresses a quick and easy decision? Were you sold on sequins or fully decided on rocking different dress styles? Or did you wait to find your wedding dress first, then take your time finding dresses for your bridal party that complement your look?
Which dress decision came first for you? Your wedding dress, or your bridesmaids dresses?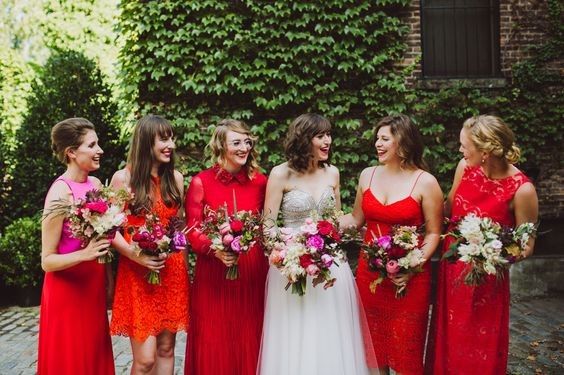 Photo by Amber Gress Photography in Brooklyn
Next Question: Bach Party or Bridal Shower?
Back to the Beginning: Which came first?