Where did your proposal take place? Were you on a special trip? Were you cooking dinner in your kitchen? Were you somewhere fun on a date? Where was the proposal?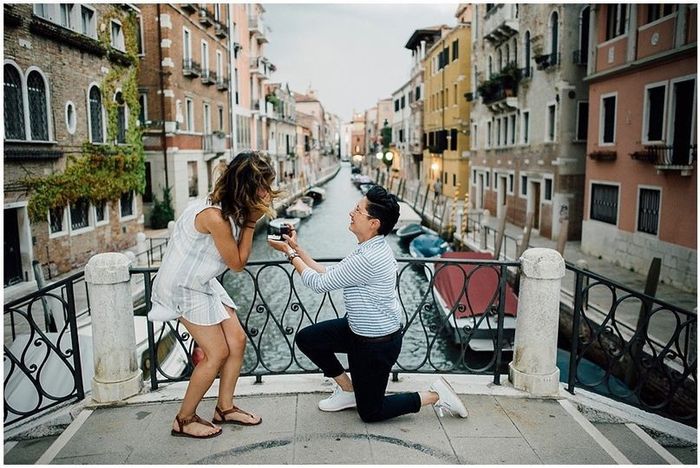 Photo by Serena Genovese Photography in Venice IT
Next Question: Where are you taking your engagement pictures?
Back to the Beginning: Where in the world?