Post content has been hidden
To unblock this content, please click here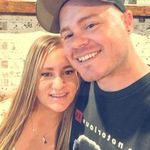 Where did you get your invitations from
I've been looking at various online sites, haven't found anything I super love, but have found a few that are ok. Just wanting to see where everyone got their invitations from... maybe I can get more ideas!
Latest activity by Taniesha, on September 23, 2022 at 12:41 PM
We got our invitations from Etsy! Great quality, customizable, and a decent price.

We got ours from Minted, and we loved the quality of them! They also offer addressing services for your envelopes, which was awesome because I did not want to hand write all of them!

We found a local stationer that was able to do our invitations for us within the budget we wanted. They were able to give us a wonderful design that I did not see on any of the common invitation websites people use.

We used Ann's Bridal Bargains. They were great quality and very reasonably priced.

I picked my favorite designs from minted and zazzle. Then took those ideas to create my own based on what I liked from them via adobe illustrator. Viola. Local printer for a beautiful and inexpensive invitation!

We did the typical Zazzle. Nothing special but I figured they would end up in the trash anyway for most people so no point in spending a crazy amount on them

Truly Engaging Loved a lot of their invitations, and purchased their Save the Date magnets as well that matched. Also love that they are constantly having sales, AND that I can order just ONE so that I can physically see what the invite will look like before ordering.


We're using minted because I found a style on the site that I just love. I told myself I wouldn't be the person to drop a whole bunch of money on pieces of paper that are just going to be thrown out by most of our guests, but... here we are lol. Etsy also makes some amazing invitations, though! They even have ones made of flower seed paper, which is such a beautiful idea

We are going to use Minted!

We used Wedding Wire. I considered Minted, but everything I liked was way more expensive than on WW, plus we did our website and save-the-dates with WW, so this way all the templates matched. WW also does envelope addressing, which was a huge help.

Just Said Yes

November 2022

We used Zazzle but it took forever to find the ones we loved the most. Look on there and don't set a price range because the amount of sales they have is insane. We got ours for half off and if we had set a price range we never would have seen them. They are one of my favorite wedding details now.

We made our wedding invitations by hand. We didn't have many guests, only 40 and we decided to make our invitations with love! My wife works as a designer and graduated from the university with a degree in this specialty, so it was not difficult for her to draw beautiful patterns by hand)

Just Said Yes

February 2023

Just Said Yes

February 2023

I got mine from minted and was sooo happy! I have the membership which was $60 for the year. I used that for 20% off my save the dates, free shipping. Then used it again for wedding invitations free shipping and they addressed my envelope for me.

I have been really impressed with Zazzle, particularly the following:

- BlueBird Invites by creator Nidia M.
-UnmeasuredEvent by creator Tash S (more luck communicating directly via her Etsy shop)
-Customize_My_Wedding by creator Christine Kovacs

If by any chance you see some elements of invitations you like, talk to the creator and see if you can have a customized option.

Another option is to visit a local print shop to see what they offer.


Just Said Yes

February 2023

Gilded Swan Paperie. She has beautiful vintage designs and she can customize the colors on any of them to match your wedding colors. She's based in California but ships anywhere.

We were going to use WW, but we decided on Etsy

Zazzle. Good quality and was delivered fast. They always have a sale on already decent priced items and there's tons of options. Good luck.
WeddingWire celebrates love
...and so does everyone on our site!
Learn more
Groups
WeddingWire article topics