How much do you buy into this wedding superstition ?
This wedding superstition is very well known and has been around for a long time, but more and more couples are choosing to skip it. Historically this stemmed from arranged marriages, when the couple may not even have met before their wedding day. Now, it's said to be "bad luck" if the couple see each other before the ceremony. But by opting to skip this some couples get to enjoy getting ready together, doing a nerve-calming first look, and/or taking photos before the ceremony so they can enjoy their cocktail hour with their guests.
Will you see your future spouse before the wedding, or do you think it's bad luck?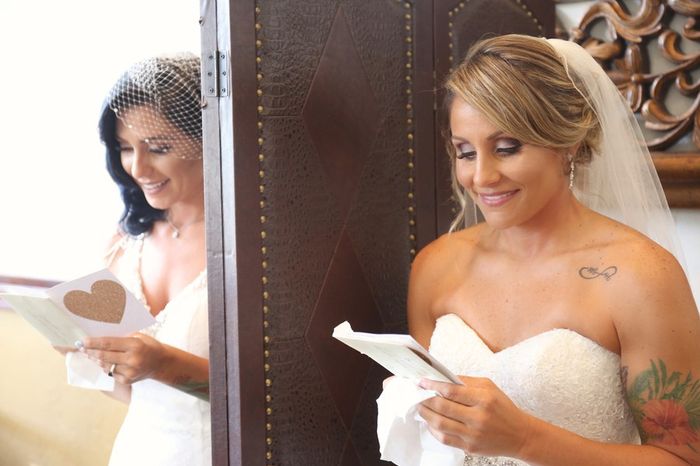 Photo from Sondra & Missy's wedding
Next Question: Wearing your ring on your left ring finger?
Previous Question: Using Your Gifts Before the Wedding Day?