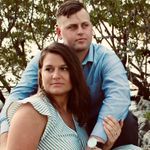 Wedding Rules
Am I too broad-minded or anyone else feeling constrained with wedding rules?? Before I got a engaged, I had a vision of what my wedding would be like. Once I got engaged my vision changed after I learned from other brides on the Do's and Dont's of a wedding. Things such as what is tacky - cash bar & drink tickets, or rude - no kids & no plus ones, or cheap - donations instead of favors & play lists vs dj's. As I start using this site as a major resource, I have read comments along forums that make me think is the wedding to celebrate the couple or to please the guests?! There are so many guidelines, rules, and etiquette to follow. I couldn't care less (although at first I did) about how the guests would feel about X, Y, Z - in the end the couples day. Granted at one point I have asked/looked up about opinions on all aspects of weddings to get a perspective. Then I decided to ditch the whole wedding thing and "elope" with a small group in Colorado with a dinner at a restaurant afterward...Or as I was corrected, host a "wedding destination" and "reception". I have been to weddings that were very traditional and ones super laid back. 90% of the time I enjoyed laid back weddings even with a cash bar (GASP!) over the super traditional ones. I am a pretty easy to please guest - just feed me, play some music and its a good time! If any guest expects/demands anything more they should be offering to foot the bill. Just my rant, any bride feel the same??
I feel you girl!!! The biggest think you have to take into account (especially on these forums) is ,while everyone is very helpful, we are all from different regions of the country and world. For me cash bars are the norm where I live but if I were to write a post that were doing a cash bar I'd get ripped apart. There are so many things I see on here and people tell me in real life that I think "what the heck kind of wedding did you go to" lol bottom line is you know your crowd, you know your family and you have to do what feels right for you. Take rules into a consideration but dont let them dictate how you want YOUR wedding. Were all in this together ❤

View Quoted Comment

Love this! Yes to all of it!




Etiquette is just a guideline (and honestly, usually pretty dated). Is it always good to consult what etiquette says, sure. But ultimately you need to do what's right for you. A lot of etiquette is also regionally or religiously based but they never tell you what applies to what. Whatever you decide, you should take into consideration your guests comfort, but also know that no matter what you choose someone is going to think you should have done something different.

I feel the same way reading stuff on here. Everyone thinks they know the "right" way a wedding and reception should be performed (and can be less than nice when telling you about it). I'm definitely going to do what I think is best on my wedding day even if it's not what the supposed "norms" or etiquette are. I'm having a cash bar because I can't imagine footing 100+ people's tabs for alcohol - but you're right, other regions have differing opinions on things. I would say just do what feels right to you regardless of what people say on here/online! I certainly am. You know your guests better than people on this forum. It's your special day and there's no written laws you have to abide by.

Yep, totally. I'm not big on traditions for the sake of traditions. Sure, if they mean something to me and the FH, great. But I don't want to do anything just because "that's the way it's done". I'm trying my best to not have a major faux pas, but at the end of the day, as long as I'm kind and we have fun, all my friends and family know who I am and love me anyway so they should know what to expect 😊😂

Agreed! We were going to go with playlist for our wedding and FILs guffawed so much we told them if they didn't like it they could hire a DJ(and they did! Which was nice of them). People are also freaking out that my sister isn't my MOH and that my FH has two girls in his party-GASP! We're also not doing centerpieces but larger table numbers as the centerpiece. It's also over dumb things like not having a limo, like, why would that matter to ANYONE but myself and my partner since the ceremony is at the reception site as well

Yes, I agree. There are too many "rules" that, when it boils down to it, is just people's opinions. There aren't any wedding laws that I'm aware of. There are certain things I'm doing traditionally but when it comes down to it our wedding will be laid back with free food and free booze, and hopefully some great memories.

I've had to learn to overlook or ignore a lot of the responses I have received on here. For example, I the other day I asked if people would feel comfortable filling out our RSVP aand mailing it back without an envelope if I had them made in the postcard format... I got responses telling me what I should change on my RSVP! I just wanted to know if they would send them back without envelopes (since it is a mad libs style).

So, I've learned to disregard one's that are not answering my questions and take all responses w a grain of salt, ultimately think about FH aand I and what we want.

PREACH GIRL PREACH!!! If I hear 1 more time that my wedding is going to suck because I am doing a dry wedding I will scream!! I have my reasons multiple good reasons for it they should leave me alone lol


I personally love the forums. I think you have to have an understanding when reading that people come from different backgrounds, regions, and walks of life. My wedding changed SO much when I started reading here and I'm so grateful for it. I had no clue what I was doing and it would have been tacky. Just being honest. But does that mean I use every single piece of advice given on here? Definitely not. The vast majority find the bouquet toss humiliating and outdated but I can't picture my wedding without it. I'd say always be happy to take good advice while still making your day fit in your vision. It's worked wonders for me!

I feel the opposite about the no kid thing. I feel like I am having kids (I get why people don't we just wanted them)that everyone looks down on that.


Yes!!! Yes!!! Yes!!!! 100% yes!!! I never envision my wedding or anything but when I started going to wedding I knew what I didn't want.. and that is traditions!!! I hate hate hate it!! Like you said there are so many rules!! For whom!!? This day is about me and my FH nobody else, so I'll do what I want and how I want it.. I decided on a DW with close friends and family (55pl)... and itll be so laid back.. just ceremony and then big party... nothing traditional, no dances, tosses, none of that.. and my dress is gonna be red!!! Lol... anyways I'm glad I'm not the only one who feels this way.. my mom is kind of upset about my "non traditional" wedding but oh well lol..


Yes for me absolutely! I had a vision of my wedding and while others had opinions or demands due to how they felt in the past I reminded all of them
continuously this is my and my fiancé's wedding and vision and we will make it happen the way we envision it. Sadly we have to remind others that it is our day when needed and thank them for being supportive and offering their opinions even when they aren't being supportive or just simple say "we decided on... and we'd love your support" then walk away. That was the most single best advise I got during this wedding planning experience through these forums.

View Quoted Comment

Our wedding is dry...because we don't drink. It is at 2pm will probably wrap up around 7.

The venue said they would look the other way if someone just has to bring a cooler in their car so they can have a beer.

A dry wedding is a good way to save money and I'm ok with that

If someone can't have fun without alcohol or beer , or make it a few hours without a drink...then they have a different problem all together 😆

I'm standing my ground

View Quoted Comment

Kristin I agree 100%! Great advice.

View Quoted Comment

This sounds so awesome! We're doing a small DW as well with 25 guests. I haven't picked a dress yet, but I really want something gold! I'm planning to buy off the rack.

Yes, to this post SOOO much! I agree that "etiquette" differs from region to region, and it seems that people don't or can't understand that. What's important to the people on the coasts doesn't matter as much to people in "fly over" country. I live in the midwest and every wedding I've been to has had a cash bar (or a dry wedding) and people Have brought gifts, yes physical gifts to the wedding.

When fh and I began planning our wedding we had an idea of certain things we wanted or didn't want for our day; a Friday wedding, a cash bar (😲😱 the horror!) Kids at the wedding, no bouquet or garter toss... things like that. We also want to make it as unique us as possible. So if that means throwing the etiquette book out the window on something then that's what we're going to do. Anyone who knows me knows I'm not one for following "traditions" anyways. I have puns and jokes on my invitation and detail cards (because I couldn't let a beautiful opportunity like that pass by), my sister isn't apart of my wedding party (there's a reason for that, I wrote a post about it) fh asked my ex to be one of his groomsmen (because he's one of his best friends and we're all good), fh's ex's daughter is going to be our flower girl (they're the all good, the ex is one of my bff now, and daughter calls me Auntie 😁). We're having card games and yard games for people who can't dance. I could go on but the point is at the end of the night, my guest with remember this wedding because it will be completely us.

View Quoted Comment

Agreed!!! Plus I have alcoholics in my family and kids are going I just don't feel comfortable with it

View Quoted Comment

Thank you

!!! I see you're in DC lol.. I'm in VA.. I haven't picked my dress either lol.. still so far out.. ill

probably buy it online.. it seems to be the better option for a red dress.. plus I want a 2 piece dress lol.. where is your DW at??

Oh my God, YES!!
I just come on here, get the info I need, and keep it moving.

I'm all for the uniqueness of creating your big day your way. There are enough cookie cutter weddings that seem to be straight from the pages of a "Wedding 101". Just the same 'ol thing 🤦🏽‍♀️. So definitely design a wedding that you and your FH desire abs have fun with it. People will have opinions and everyone isn't open-minded. So take the pieces of advice that you'd like. Otherwise, ignore all the loud sirens from the wedding police and be happy. No one here will be at your wedding. So pleasing a forum full of strangers should not be your goal or concern. Your family and friends love you and will enjoy supporting you that day... no matter what.

💋🐩
WeddingWire celebrates love
...and so does everyone on our site!
Learn more
Groups
WeddingWire article topics