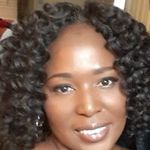 Sakina, on August 26, 2020 at 10:02 AM

Posted in Wedding Attire 86
Ladies, did you have your fh pick out his wedding band or did you do it yourself?
Ladies, did you have your fh pick out his wedding band or did you do it yourself?

Show all
I knew what I wanted and he very much did not, so I gave him some parameters (I wanted them to have something in common, so they'll both have the same texture). That was helpful because there are so many options in jewelry stores, so it's easy to get overwhelmed. We started looking in February and got married in August. Jewelry stores were closed March through July, so we're currently wearing silicone rings.
Start looking ASAP!


He picked his out, he's the one that has to wear it.

We shopped for them together but we picked out our own. Can't wait to finally buy them!

My husband picked his own band out online! We went into a few stores to have his finger sized though.

We did it together but really he did all the selecting. I wanted it to be something that he liked and was comfortable wearing.


Also material type matters to some industry or trades workers. Some material types, the ring can be cut, some it cannot. If your man works with his hands it may be important to you/him that, if necessary, the ring could be cut off to save his finger. If this is something you are concerned about talk thru the material options with the jeweler before picking on price and look. <safety first!>

We picked everything out together. I had a ring he had bought me a while back and we went looking for his wedding band. The jewelry store we went to showed us a 3 piece set (engagement ring and our wedding bands) so it was kind of a win win situation. I should probably mention the way marriage came up wasn't the typical he surprised me with a proposal.


We picked both our bands out together

View Quoted Comment

Aww that's so sweet!

He told me what he wanted, and then we looked together.

She told me what she wanted and I picked it out. She is a pretty simple woman so there was no getting it wrong. We are both happy with what we got!

We went together because I was picking my wedding band (mines came as a set but I still wanted to look at other options), but he had an idea for the material since he looked when he bought my engagement ring. He was struggling settling on one that was perfect for him, but I actually found one that in between his choices and he chose that one. I hope it works out for you whichever way you and your FH decide to choose!

We went together and I decided to have one made to fit to my engagement ring

We went together in November to look at options, and then we went again in December and ordered one. We got it January because it had to get resized, and we married in February

I let him pick, but I did suggest that I wanted our rings to 'match' a little so he picked something with yellow gold.
WeddingWire celebrates love
...and so does everyone on our site!
Learn more
Groups
WeddingWire article topics