I'm struggling with my veils, and hair choice plays a part in your veil choice, but it turned into a really wordy/pic heavy post so I made 2 posts- if you want to see what kind of hairstyle I'm thinking there are pics in my last post and if you looked at both then you the real MVP and I thank you!! 💙
Also, I apologize if this gets clunky- it looks fine and well spaced on mobile until I post and all my formatting dissapears and it's all clumped together! 😣
Veils are driving me CRAZY. Ultimately, I want an updo, and I don't want a long veil because my dress' back is beautiful and I don't want it covered (though I'll have all reception to be veil free 🤔). My dress is champagne (photo attached.)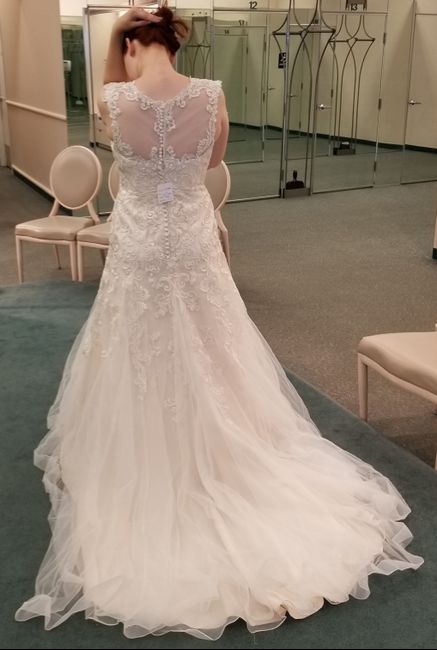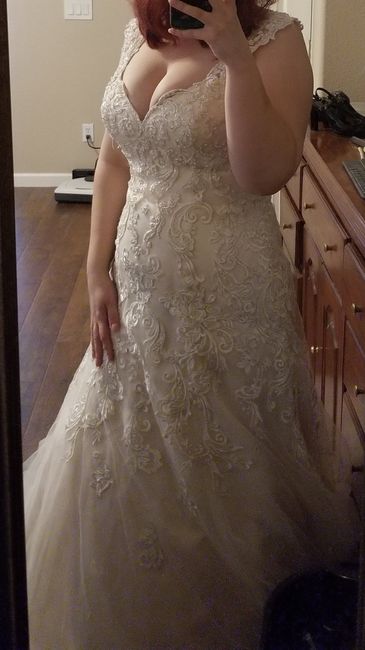 Finding a champagne veil is driving me CRAZY. For starters, several of them look very dark, much more than my dress! I don't want my veil looking brown against my dress. So, I'm considering ivory, but then what if that's too pale?!
For style I'm also stuck. I considered the idea of using 2 veils, essentially making my own blusher, and the "blusher" would be a birdcage veil. I pictured a classic wide fishnet veil, like so-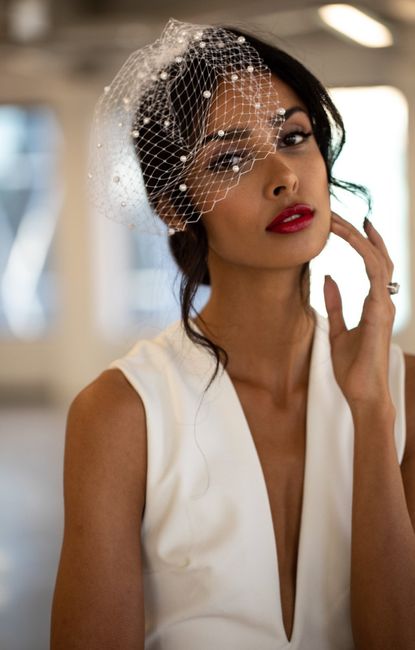 But I think that might be too jarring: having that in front and a regular veil in back. I bought this birdcage veil to play with this idea but without anything in the back it's hard to say how it would look!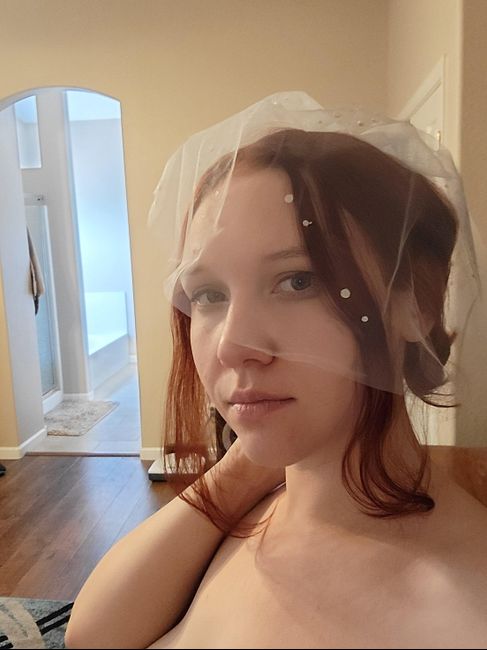 Here's my top 4 favorites currently: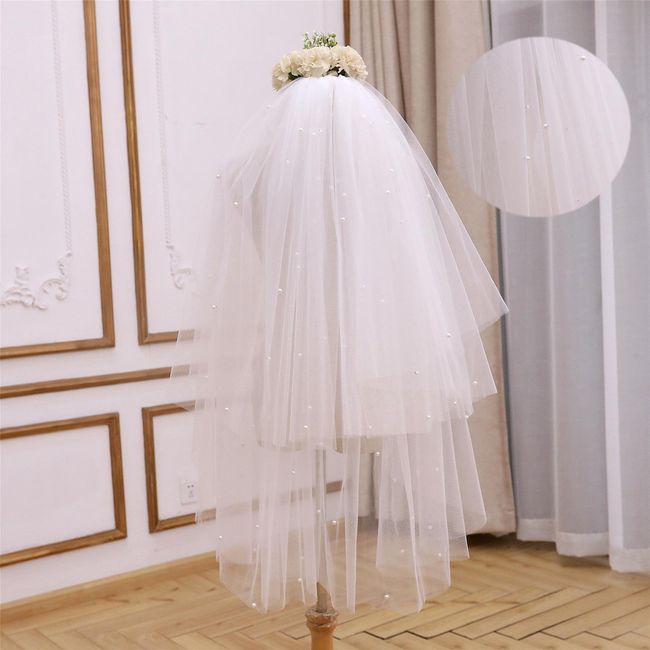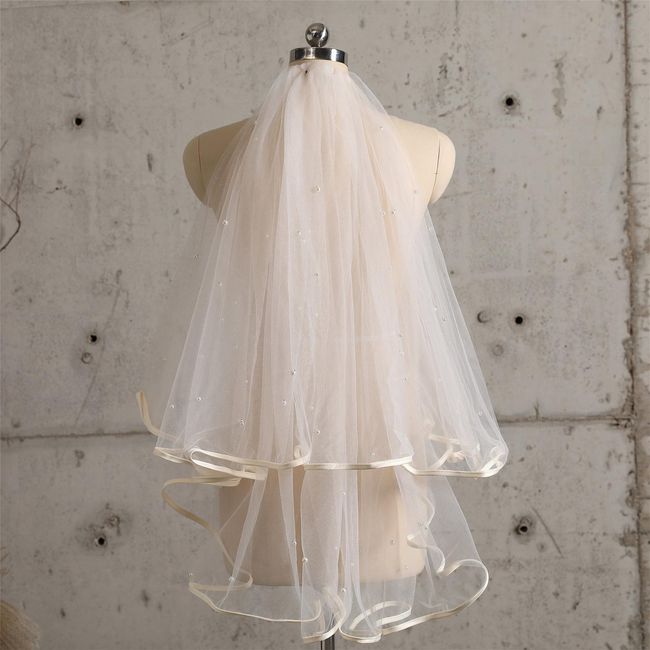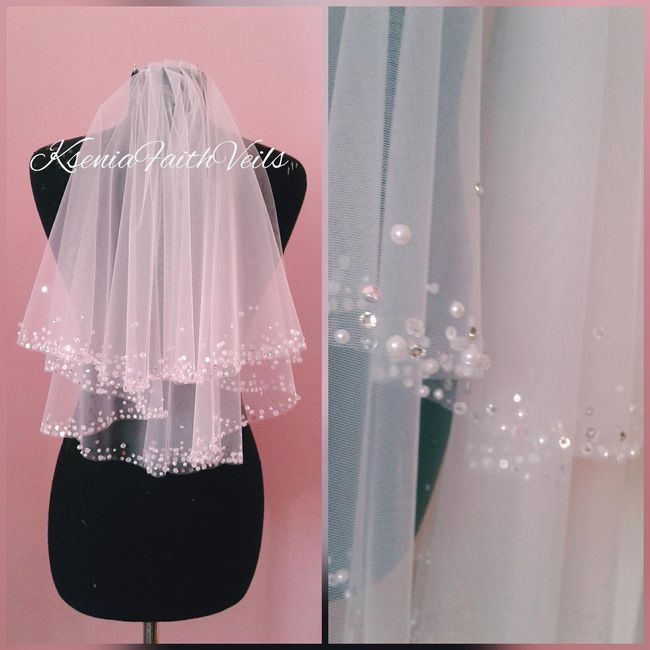 For length I'm thinking flyaway or shoulder. With such a short veil, a short (birdcage) blusher, like the one I bought, might make sense.
Also, I do like the idea of flowers atop my updo, and skipping veils??? Or above my veil (no blusher) or between the back veil and blusher?! That'd be a lot going on, though, lol!
In summation: I clearly am lost lol. Too many ideas and variations! Please help!